What is a Coffee Subscription and is it Right For You?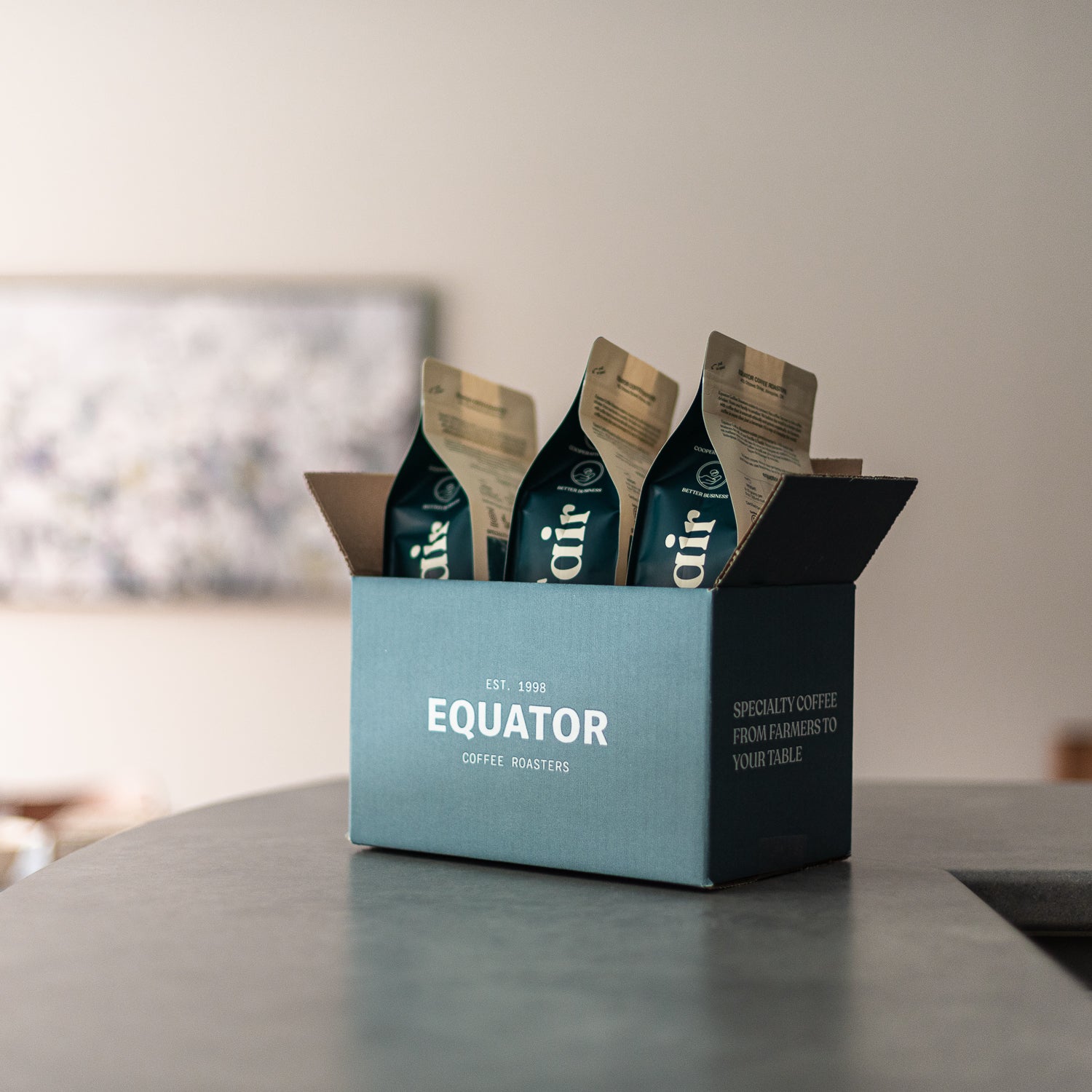 Never miss your morning cup with a coffee subscription. Coffee subscriptions are recurring orders that are delivered right to your door every 2, 4, or 6 weeks. When shopping for a coffee subscription, look for something totally customizable. You will want the freedom to choose your coffee, grind type, and order frequency and have the ability to cancel or make changes at any time. 
When building a coffee subscription to match your lifestyle, you need to make a few key choices: 
Blend, which coffee(s) do you want to drink each day? 

Size, how much coffee do you need in order not to run out between deliveries?

Grind type, what equipment do you have at home? 

Frequency, how often do you need to receive coffee? 
In this blog post we will walk you through how to build the best coffee subscription for your lifestyle!
Choose your blend
You can choose a blend or a mix of your favourites. Not sure what you like? You can read about the differences between light roast and dark roast coffee here. You can also mix it up with options like Single Origin of the Month or Seasonal Coffee.  
Equator's Single Origin of the Month
Want to learn more about Single Origin coffees and how they're different from blends? Read more on that here. At Equator, we release about 10 Single Origin coffees per year. With the Single Origin of the Month subscription, you will receive the most recent release from the series.
Seasonal Blend
Sip the flavours of the season with Seasonal Blends. Most cafes offer Seasonal coffees that reflect coffees harvest season and the flavours of the Canadian seasons. Equators' seasonal blend releases each Spring, Summer, Fall, and Winter. This means that if you get bi-weekly deliveries, you will receive the seasonal blend multiple times over the course of the season until the next season's coffee is released. 
Choose the size
Our best advice is that you should order more frequently to keep your coffee as fresh as can be (learn more about freshness here). That frequency will depend on your family size and how much coffee you drink in a day. Are you a family of four coffee-guzzlers all working from home? A 5lb bag every week should be sufficient. If you're a single, two-cups a day type, you could easily get away with a 340g bag per week.
The math:
340g bag = 20 x 10oz cups of coffee
5lb bag = 134 x 10oz cups of coffee
Choose your grind
We always recommend buying your beans whole. In this blog post, we explore how grinding your beans fresh is the single best thing you can do to improve your morning coffee routine. 
"As soon as coffee is roasted, it begins an ageing process and it doesn't take long for the coffee to become old and stale. The roasting process activates hundreds of chemical reactions that turn that little green seed into a delicious caramelized brown bean full of aroma and flavour. If the beans are ground too early, this exposes them to oxygen and ageing begins. The more surface area of the bean that is exposed, the more oxidization. The more oxidization, the more flavour and aroma escape."
Choose the frequency
Lastly, you just have to choose the frequency. Keeping in mind the freshness of the coffee, how much your family consumes, and what size bag you wish to purchase. At Equator, for regular subscriptions you are billed for each delivery. Our free shipping threshold is $49 in Ontario and Quebec and $79 for the rest of Canada. This is also something to consider when building your subscription. 
Does this all sound great? Head over to our subscription page and sign-up (and save 15% on your coffee order every time).