The Carbon, Climate, and Coffee Initiative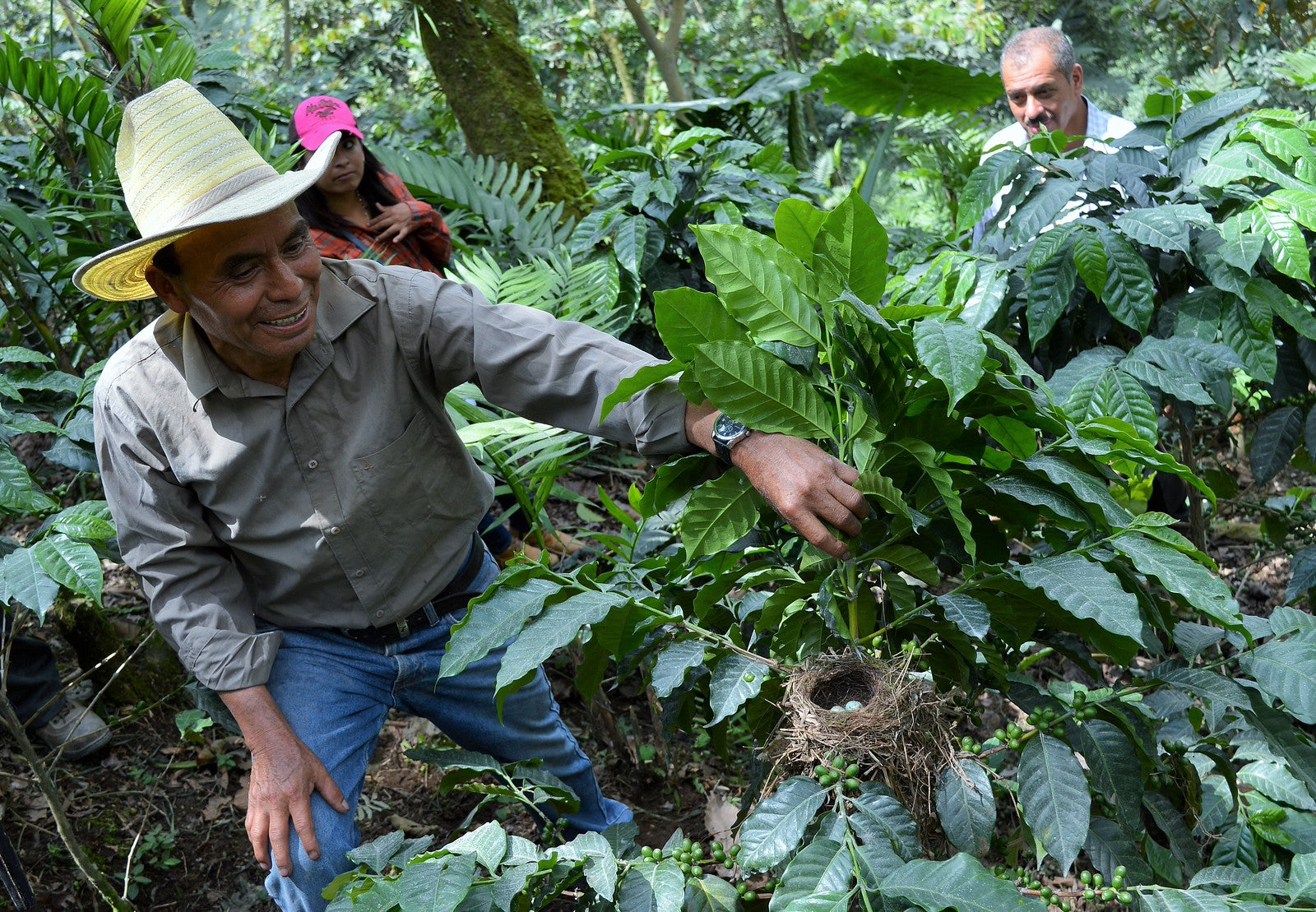 We believe in coffee as a climate solution. As a member of Cooperative Coffees, we are proud to announce the launch of the Carbon, Climate, and Coffee Initiative.
"At Cooperative Coffees, we strive to be climate engaged across our entire supply chain. The Carbon, Climate, and Coffee Initiative supports carbon-sequestering agricultural practices and other innovative farmer-led projects contributing to the health and sustainable development in producer communities."
Measure our Carbon Footprint
An average of 1.90 lbs. of CO2 is produced for every pound of coffee imported and roasted.
Invest at the Source
Cooperative Coffees' roaster members invest US$ 0.03/lb. on all green coffee purchases into our Impact Fund.
Encourage Climate Action
The Impact Fund supports carbon-smart farming practices that offer a solution to global climate change. We invite all importers and roasters to join us in this work.
Cooperative Coffees is an importer of Fair Trade and Organic coffee, committed to improving the livelihood of small-scale coffee farmers, providing services to our members, and creating connections that have a regenerative and sustainable impact.
The producers we work with define the focus of our impact investments and have consistently cited climate change, soil health, and increasing yields as top challenges facing their organizations. We learned from our partners that promoting regenerative soils and organic practices provides solutions for many challenges facing independent smallholder farmers. An added benefit of this work is the ability of farmers to mitigate the global effects of climate change as healthier soils also sequester more carbon from the atmosphere.
Learn more about
Carbon, Climate, and Coffee
.