Sustainably Delicious - Celebrating B Corp Month with a Honey Latte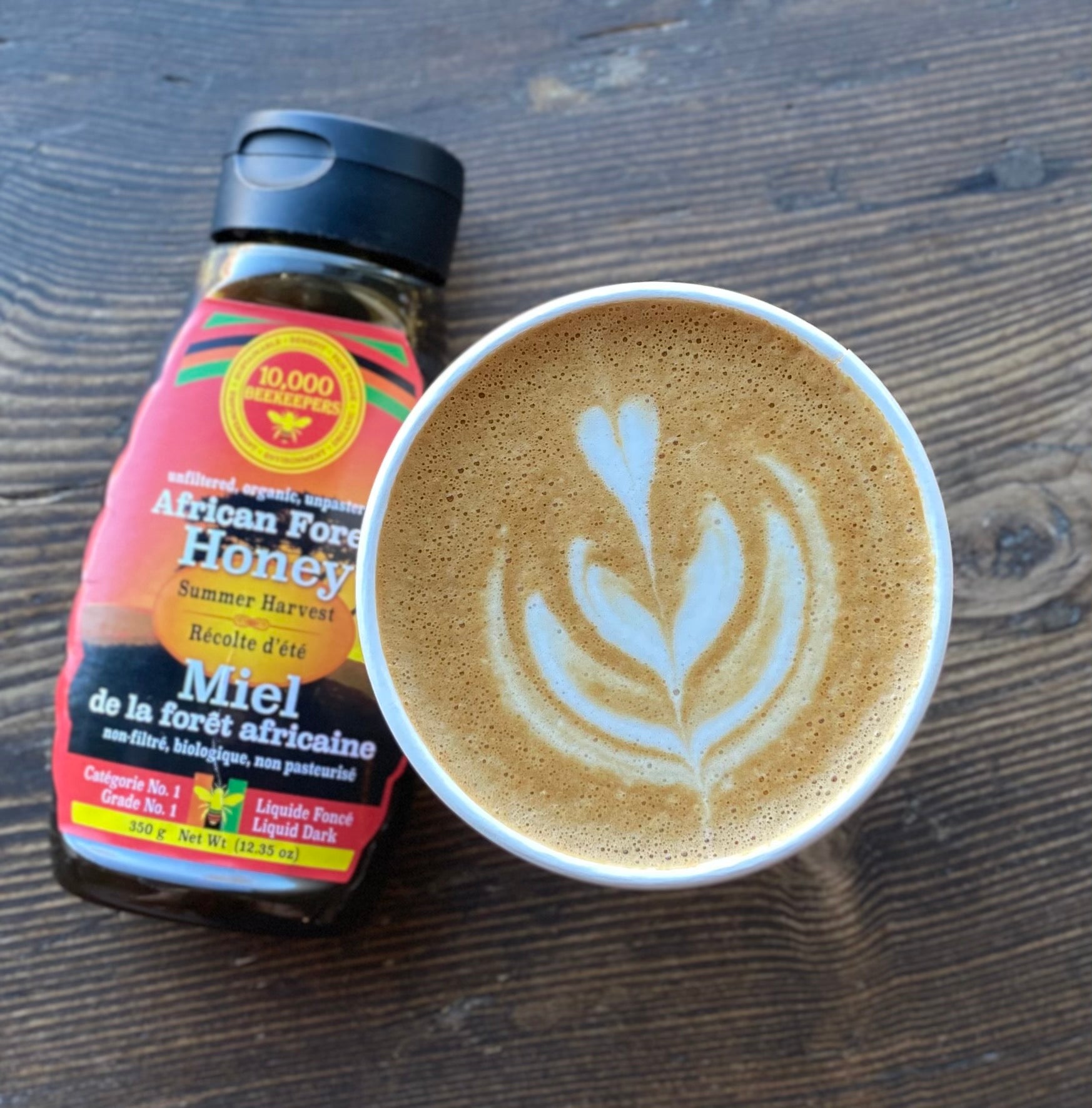 In celebration of B Corp month, we have teamed up with our friends at African Bronze Honey, a fellow Certified B Corporation, committed to doing business for the good of people and the planet.
African Bronze Honey sells raw, unpasteurized forest honey that comes from the vast wilderness areas and national parks of the Miombo forest in Tanzania. Like Equator Coffee Roasters, they put people over profit by making sure the price they pay for their product gives their farmer partners a more sustainable income. They have partnered with over 10,000 beekeepers living in the Miombo forest in Africa who use traditional methods past down through generations to harvest their honey. The honey is fair trade, certified organic, and delicious - the trifecta of sustainability! 
For this Honey Latte recipe, we have paired African Bronze Honey Summer Harvest with our delicious and smooth North Star Espresso. The dark-chocolate and cherry notes of this coffee are elevated by the sweetness and dried-fruit notes of the honey, leaving you with a smooth, pleasant bitterness. 
To make it you'll need:
Ingredients
2 Tablespoons of Summer Harvest Honey
2 Shots of North Star espresso (19g in, 32g out) 27-30 seconds 
10oz of steamed oat milk 
Directions
Add two tablespoons of honey to the bottom of your mug

Pull a double shot of espresso over the honey, allowing the hot espresso to loosen up the honey. Stir to combine. 

While the shot is being pulled, gently steam your oatmilk in a stainless steel pitcher. 

Pour the milk over the espresso-honey mixture and enjoy!
To learn more about African Bronze Honey and follow along on their journey, visit their website www.africanbronzehoney.com/