Discover the Flavors of Single-Origin Coffee; Congo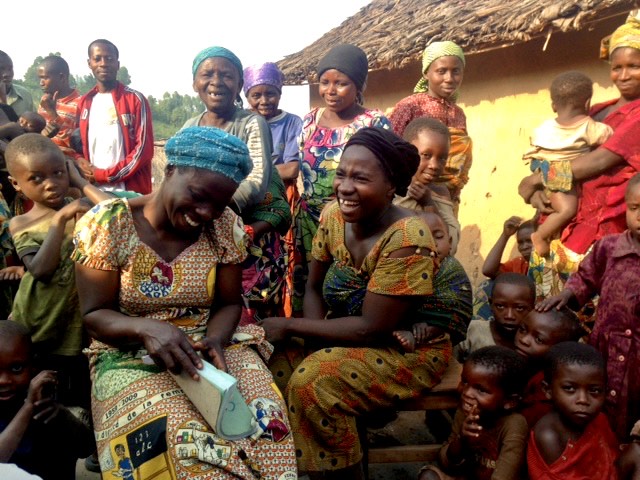 Single Origins: Congo
Our newest single-origin comes from a cooperative of dedicated farmers in DR Congo. Located 1460-1900 meters above sea level on the shores of Lake Kivu in the eastern region of DR Congo is SPOCADI, a coffee co-op founded in 2003, made up of over 11,670 members. SOPACDI is situated in a region that is known for its favorable growing conditions and high-quality crops; however, the members of SOPACDI have not had it easy. This community has had to overcome many challenges in order to become who they are today. The Congolese gained independence in the 1960s, and with that, a decline in the country's stability began. Constant conflict and civil war over the years caused many farmers to flee and abandon their livelihoods. Throughout this time of obstacles and crisis the SOPACDI cooperative became a source of stability and growth, helping farmers to rebuild not only their livelihoods but also their communities. 
Lake Kivu Land and Climate
Acting as a natural border between DR Congo and Rwanda, Lake Kivu has many other natural resources that make it unique and ideal for producing coffee. One of these resources being the sheer amount of volcanic substances Lake Kivu holds. Volcanic substances such as those in Lake Kivu have extremely high mineral content, causing them to be amazing natural fertilizers, creating nutrient-rich soil where coffee plants can thrive and flourish. This Nutrient-rich soil paired with the mild temperatures of Lake Kivu (between 20 and 24 degrees Celsius) create prime growing conditions not only for Coffee but for plants in general. 
Harvesting and Producing Coffee in Lake Kivu
While the farmers of the SPOCADI co-op have climate and growing conditions on their side, it does not make them immune to the rigorous selection, drying, and production processes that are required. This means a high level of expertise and extreme attention to detail as farmers identify deficiencies in their crops and remove weak links before they shift into the cooperative's hands. After the farmer harvests the coffee cherries, SPOCADI members work to de-pulp and wash (or not wash depending on the process) the coffee, placing it on lifted beds for the drying process to begin. This is just the beginning of the long journey a coffee bean takes to become the coffee you know and consume!
Aligning values
Since Equator's conception we have stood for sustainability and social responsibility, while leaning on a deep sense of community. These values are very clearly echoed in the work of the SPOCADI cooperative throughout the years. Partnering with co-ops who operate in the same value set is key to successfully walking out these values. Equator exists to connect the coffee farmer with the coffee consumer and through partnership with co-ops like SOPACDI we are able to connect you with the coffee you drink!
Taste and flavor notes
This coffee's core flavors highlight regional notes of brown sugar, and chocolate
while giving a bite of sweet citric acidity.
Let us know your feedback on this coffee! Email us at info@equator.ca
- The Equator Team