Seasonal Coffee Artist Series: Winter with Sarah Jaynes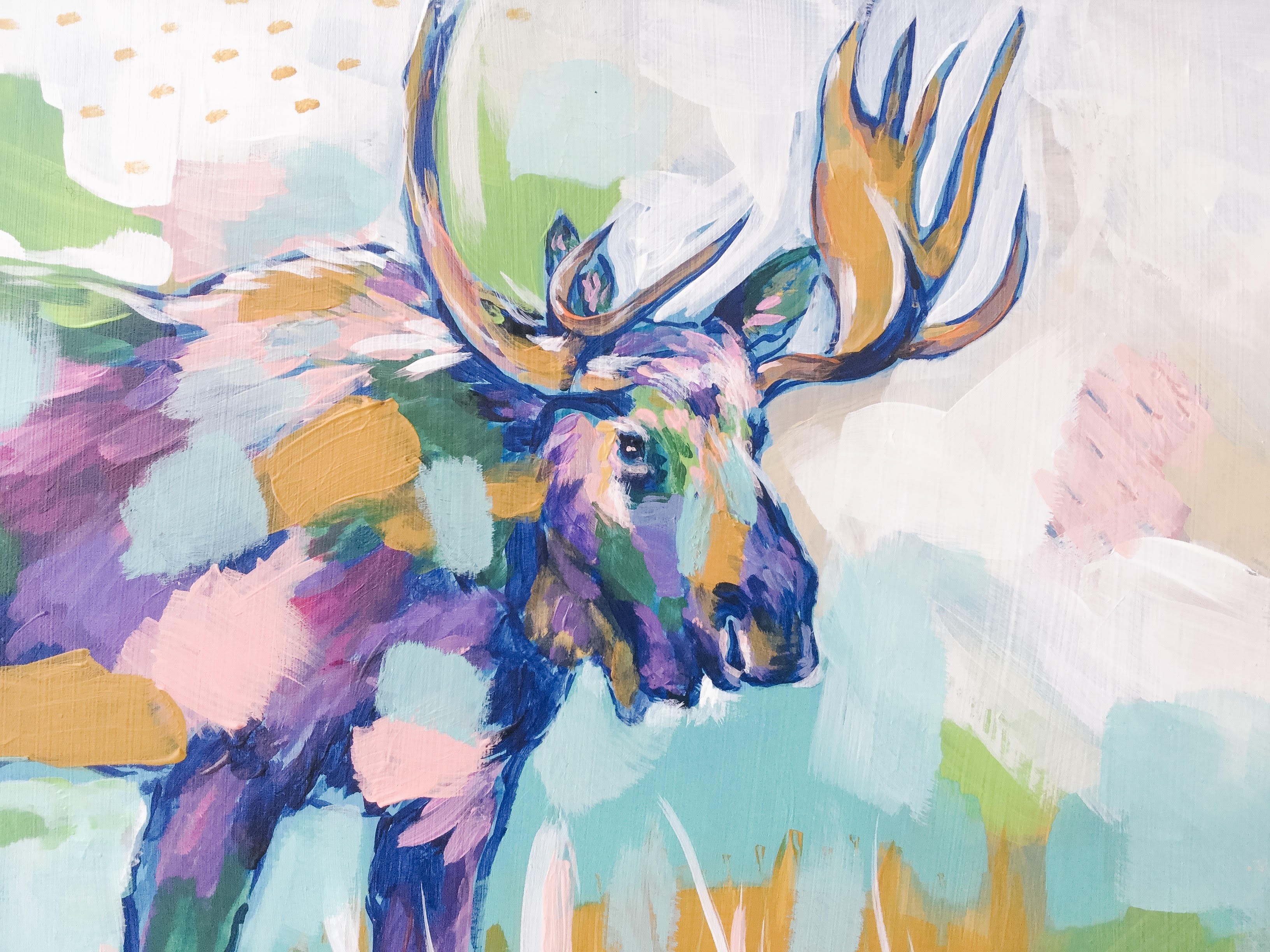 Community
News
Seasonal Coffee Artist Series
We recently had the opportunity to sit down with Sarah Jaynes, an artist, mother, wife, and teacher based here in Almonte, Ontario. Sarah is the creative powerhouse behind our latest Seasonal Coffee label. We sat in her charming studio space, on historic Mill St. and discussed her life, her journey to artistry as a vocation, and the Winter Seasonal coffee release. 
When I asked Sarah if she was originally from Almonte, she took a deep breath and said: "I never know how to answer that one. I am the daughter of an Anglican priest. I was born in Fort McMurray, Alberta, and spent my childhood moving around the eastern townships." She came to Ottawa for school and stayed for the access to French and a number of art teachers she wished to study under. Sarah describes Ottawa's art scene, at the time of her undergrad, as a mix of Toronto's video and installation influence and Montreal's traditional influence.  Sarah was primarily interested in classical training and Ottawa's artists were here to deliver. 
After her undergrad, Sarah decided to follow in her mother's footsteps and pursue a career in teaching. Early in her career, she kept hearing of this place called Almonte. Reading the Globe & Mail or watching CBC News, the name of this little town seemed to be popping up everywhere. While she was doing her junior qualifications she got chatting with a young man and when the conversation turned to small towns he said: "I grew up in the best small town in the world - Almonte, Ontario". That weekend, Sarah and her husband were driving west to visit family and decided to take a detour through Almonte. Seeing the picturesque skyline coming down the hill followed by Mill Street's twinkly lights - Sarah and her husband were sold. 
Sarah's artistic endeavours began with charcoal drawings and realism. She would sit by the rapids as her sons kayaked in the white water. She wanted something portable as she was spending so much of her time outside. She then told this amazing story: "I was teaching one of my students at school one day, who is like a realist and was having a really, really hard time stepping out of his comfort zone. So I said you need to be with art, you need to be willing to take a risk, like everything can't be minute, I want you to try taking a risk with a bigger brush, and I want you to just do something crazy. And he was very nervous about doing that. So I had a really realistic charcoal drawing that I've been working on. So I mixed up some really watery paint, and I threw it at the charcoal, giving him a heart attack. I looked at all those bright colors on top of that charcoal, and I just said wow, like that, that works in my head." Moments like these added up over years of teaching, drawing, and accumulating movements and marks when Sarah finally recognized this skill set she didn't realize she had and turned it into a successful business. 
The patchwork moose depicted on the label for Equator's Winter Seasonal blend never really saw the light of day as it sold almost immediately after hanging the collection in the Almonte Public Library. This painting was from her Patchwork Experiments collection, a collection of paintings inspired by the fear of a blank canvas. Sarah described the first strokes of paint like a scuff on a new pair of shoes - once that happens, the rest of the painting is less daunting.
We closed out our conversation with Sarah describing her perfect winter's day, which can also be described as a quintessential Almonte winter's day. It revolves around snowshoeing with her husband and sons at Benny's Corners. 
"So out in the woods on one of those days where the snow is puffy and we've just had a new snow because whenever that happens, the auditory world changes. It's like the world has been turned down just a notch … everything slows and the light changes incredibly. And so everything changes, and I really do love that. But the perfect days are those afternoons when it's sunny, and it's muffled. And you can go for long walks. My husband always packs a backpack with tea. And usually, especially around the Christmas season, we'll have a couple of little chocolates."
You can find a collection of pieces for sale by Sarah Jaynes in our Almonte café from now until January 7th, 2021. To keep up with Sarah and her latest collections, follow her on Instagram @sarahjaynesart.
The Seasonal Coffee Artist Series invites local talent to be featured on bags of Equator Coffee. Changing with every season, each limited edition coffee blend label will feature the season-related art of one artist or designer selected by Equator from the diverse communities connected to our coffee. Inquiries regarding submissions can be sent to outreach@equator.ca