Seasonal Coffee Artist Series: Spring with Lara Kelly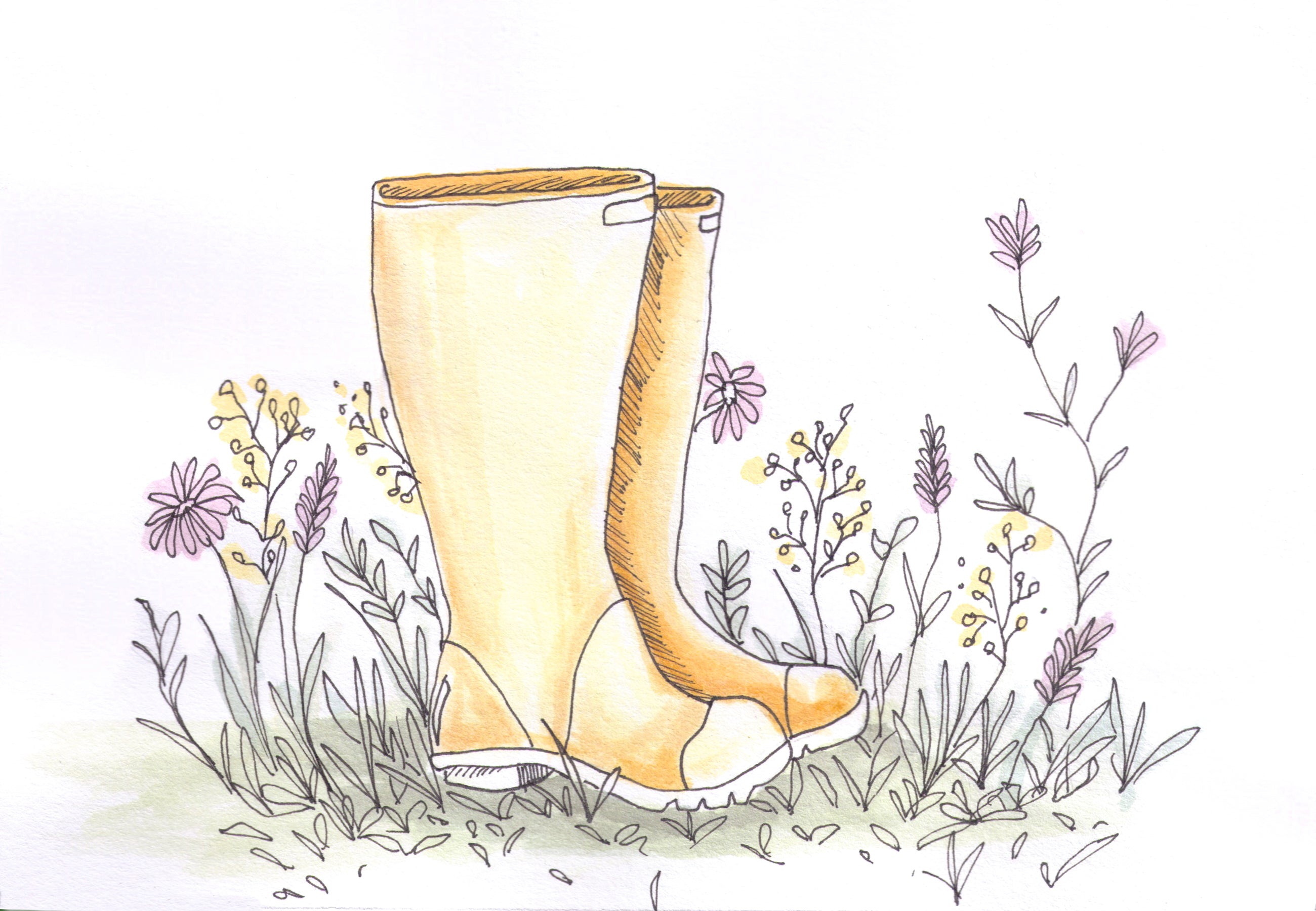 Coffee
Community
Seasonal Coffee Artist Series
When you first meet Lara, the first thing you notice is her contagious smile. Her youthful glow and warm energy instantly make you feel happy and welcome and that sensation is perfectly reflected in the piece she designed for the Spring Seasonal label. Lara has been a barista at Equator for a year and a half at our NAC location. We caught up with Lara to chat about the Spring Seasonal Artwork.
"I've been doing art since I was a very young kid, my grandma got me into it, she's a painter." Lara's grandmother instilled a love of drawing in her at a very young age, supplying her with all the paints and tools she needed to express herself. Lara still has the same set of watercolor paints from when she was only 3 years old that she used for the design on the label.
Lara is a creator to the core. Her passion for drawing and painting are prominent in everything she does. You'll often see her wearing clothing she designed herself, in fact, she arrived at our interview wearing a beret that she embroidered a lovely pattern into. She has also done a lot of writing and looks forward to starting her degree in fashion design in the fall.
"Painting and drawing is what I do most. It's so accessible, so easy, I can do it anywhere, anytime, it just gets all the ideas out quickly."
With a paper and drawing pad, any place can be a studio. Lara primarily finds herself painting and drawing in her bedroom at home, but when it's time to focus, she benefits from a change of scenery. "To get myself really motivated to do stuff, I go to a coffee shop - usually Equator - because then people are around me [and] I'm out of my house so I have a little bit of extra pressure. It's nice to come to a place where I've only brought my drawing pad and that's all I have to do today. Just draw."
Lara was generous enough to create a custom design for our Spring Seasonal bag. We asked Lara what her process was for designing the label. "I went through all of my old drawings and selected ones that I felt reflected that theme the most, then I bounced ideas off of those themes. I had a drawing of a bee in lavender, and thought "okay, so plants are very spring-timey, I really like the pastel-spring liveliness, so I tried to incorporate that into my design. I tried to think of all the things that make me say 'ah yes, spring!' Jumping in puddles, playing in the garden, buds in the trees…"
The smell of mud, the ground slowly defrosting, the sound of the birds chirping - we all have our quintessential Spring Day. "I have this thing: barefoot sweater weather. Perfect body temperature. Works for everything. My perfect spring day would be going for a picnic in a park. Sunny but not too hot. Nice breeze."
To keep up to date on Lara's work, you can follow her on Instagram at: @death_by_peaches
You can purchase Spring Seasonal on March 25th online, or wherever you normally buy your Equator Coffee.
The Seasonal Coffee Artist Series invites local talent to be featured on bags of Equator Coffee. Changing with every season, each limited edition coffee blend label will feature the season-related art of one artist or designer selected by Equator from the diverse communities connected to our coffee. Inquiries regarding submissions can be sent to outreach@equator.ca