Rishi Tea: Our New Tea Partner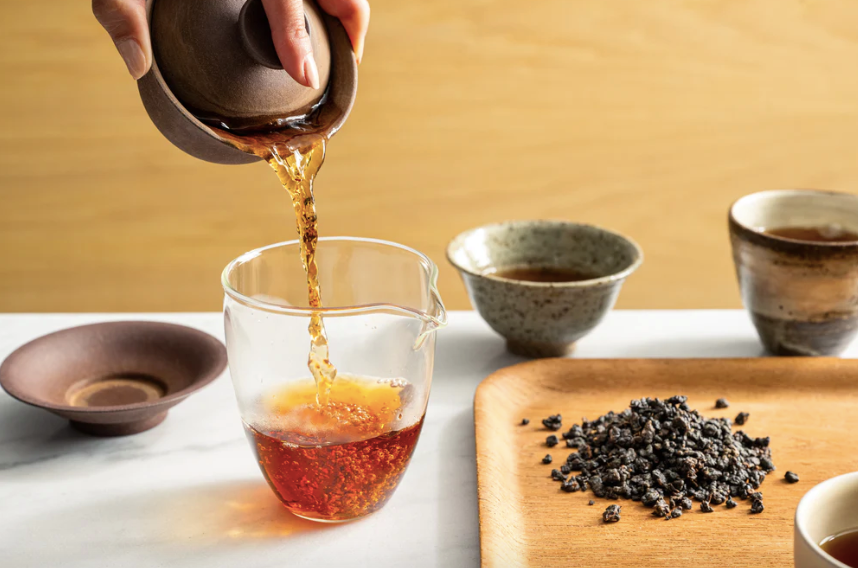 Equator Coffee Roasters proudly presents our new tea partner: Rishi Tea. The word "rishi" comes from Sanskrit, meaning "one who is a seer, sage or seeker of truth." And the truth is they offer a wide range of delicious organic premium teas and botanicals imported via direct trade from growers all across the globe.
About Rishi Tea
Rishi Tea is an independently owned company that was founded in 1997 by tea buyer Joshua Kaiser. His belief was that North American customers would appreciate artisanal tea much like they do single origin coffees, and he wanted to make ancient Asian-inspired handcrafted teas more widely available. Now more than 20 years later, Rishi Tea has become a prominent leader in the specialty tea department. (1)
"Rishi Tea was founded on the commitment to set the standard for quality and expand the awareness of exceptional tea and its rich, inspirational tradition." – Rishi Tea
Rishi Tea combines traditional herbal practices that involve the use of organic cultivation methods along with a more contemporary and innovative culinary framework. The company takes inspiration from disciplines like third wave coffee, botanical apothecary, culinary arts, sommeliers' oenology, and cocktail mixology to accomplish this. Due in large part to their commitment to sustainability, Rishi Tea was one of the first to obtain an organic certification from the November 2002 USDA's Natural Organic Program.
All teas are traceable and grown in ecologically sustainable gardens without any agrochemicals like fertilizers or pesticides. This makes them healthier for fellow tea drinkers, farmers, and the environment. 
We are so lucky to be partnered with such an amazing B Corp certified company and we hope you enjoy their teas as much as we do.
Rishi Tea Product Offerings
Rishi Tea comes in a variety of different forms, including loose leaf teas, sachet tea bags, tea concentrates, matcha and powder, and sparkling botanicals. The company's members travel every year to visit the best micro lots at peak harvest to select the finest teas. This results in Garden Direct teas, which are seasonal single origin micro lot teas that have been specially curated and freshly packaged at their origin before being sent to Rishi Tea's Milwaukee warehouse by air freight. There are also the following tea types: 
Black & Red

Botanical

Chai

Green

Matcha

Oolong

Pu'er & Dark

White

Caffeine Free
These teas range in taste with the following flavor profiles: 
Bright & Citrusy

Light & Floral

Clean & Green

Minty & Fresh

Fruity & Berry

Rich & Earthy

Warming & Spicy

Deep & Bittersweet
If you're still unsure as to what types of tea or tasting notes you'd like to try, consider selecting by your current or desired mood:
Energizing & Awakening

Calming & Restful

Detox & Digestif

Focus & Meditative

Fortify & Revive
And for budding tea enthusiasts, Rishi Tea offers diverse high-quality teaware, from teapots and cups and bowls to matcha teaware and other accessories, to make your brewing experience all the more special.
References:
Rishi Tea & Botanicals. (n.d.). About Us. Retrieved October 21, 2023, from

https://rishi-tea.com/pages/about