Producer Profile: Edil Adonis Benitez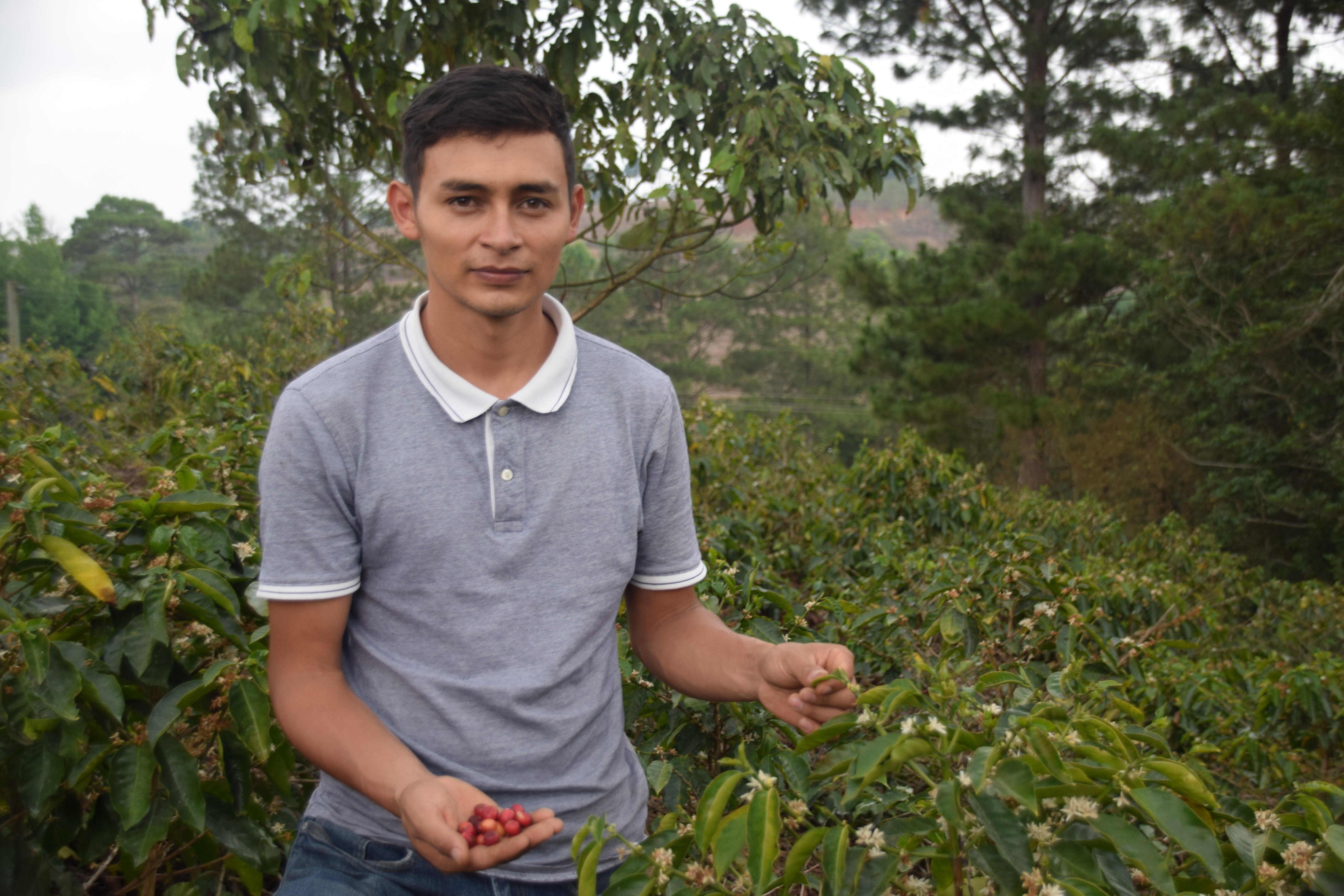 Our latest Single Origin microlot is a honey-processed medium roast from the COMSA cooperative in Honduras. This coffee was produced by farmer Edil Adonis Benitez at his family's farm, Finca Polvo Cósmico. This coffee was made available to Equator through Coop Coffee's premium lot program. The premium lot program seeks to support quality initiatives within producer cooperatives, encouraging the work of the coop and the producer, as well as best practices. 
Since I was little, I felt a great wonder about the universe. I have always felt a curiosity about it. When I was in grade school I would dream about designing and building spaceships that would circle planets and I wanted to pursue a career in aerospace engineering. Over time, this idea came to change as I began to explore the subject in books. As I learned more about the planets I came to realize how we are made of cosmic dust that is millions of millions of years old. 

As a producer, I am part of the third generation of my family that has dedicated itself to coffee production. My upbringing since I was little, first by my father who was also in agriculture, and later by my natural inclination towards agriculture and the natural world, has made it possible for me to innovate and experiment with coffee processing. On the farm I have trialed different techniques and processes that have allowed us to express the different characteristics of a great coffee.

My family and I are very satisfied with our work. We have a passion for coffee quality that reflects itself in a cup that satisfies our customers. It is all part of the coding of the universe dating back billions of years and is now marked in our family's history. 

- Edil Adonis Benitez
Honduras COMSA is a honey-processed medium roast coffee. Honey-processed refers to the way the raw beans are treated at the farm before they get exported. Coffee beans grow in cherries on trees. The cherries are picked and the pulp is generally removed within hours of being picked. Once the pulp of the coffee cherry is removed, the mucilage (the sticky, sugary layer that surrounds the coffee bean - hence, "honey"!) stays on the bean instead of being washed off as in the typical washed coffee process. This gives the raw material a slightly golden colour (instead of the usual green bean in washed coffee) and  infuses the bean with a notable sweet and honey-like flavour. Learn more about Honey-processed coffees here.