Mitigating the Impact of Climate Change on Coffee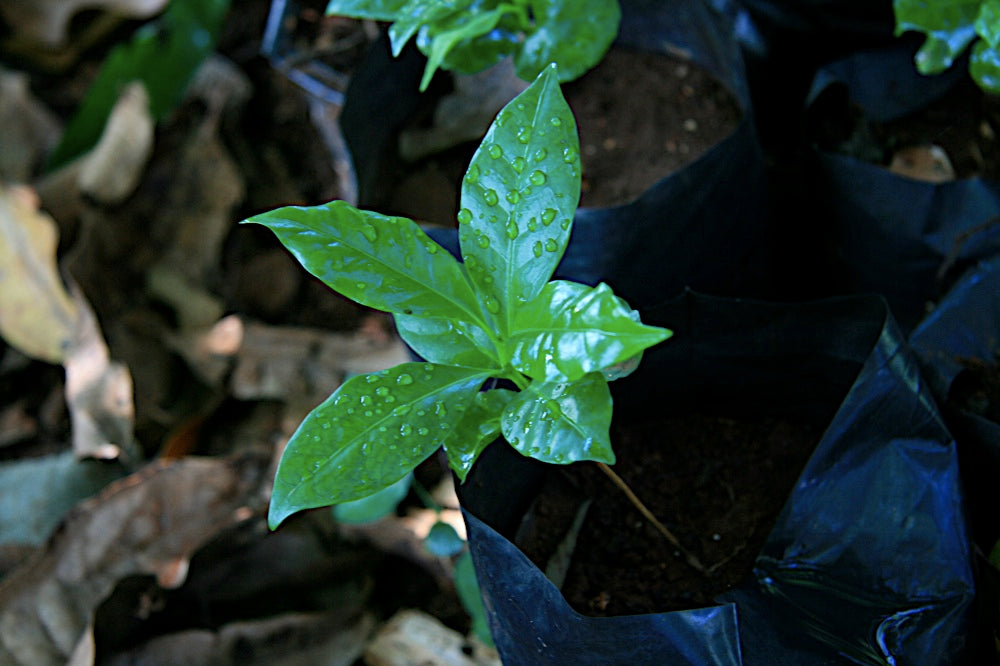 There is a growing movement for understanding where your food comes from. From the meat on your dinner table to the almond milk in your fridge, understanding how your food gets from the land to your table empowers you to make purchasing decisions that are inline with your personal values. The same cannot be more true with coffee. In this series, we will cover coffee from crop to cup.
Coffee and Climate Change
Much like people require their favourite morning coffee in order to thrive, coffee plants require very specific growing conditions in order to yield the best-quality beans. Arabica coffee plants, prized for their sophisticated flavours, only grow near the Equator, in mountainous regions across Latin America, Asia, and Africa. These plants need a certain amount of rain, a narrow temperature range, and a mix of warmer days and cooler nights in order to grow. 
Deforestation and man-made climate change threaten to upset this careful balance. Climate change is pushing coffee production to the brink, and growers are facing increasing pressure to produce quality coffee in less-than-ideal circumstances. According to a 2014 study, nearly half of the areas suitable for coffee growing could be lost by 2050. In today's blog, we will explore the ways in which Equator is mitigating the impact of climate change on growers, employees, and customers.
The Impact of Ethically Sourced Coffee
To help support farmers and prevent further damage to the coffee industry, it is more important than ever to seek out ethically-sourced coffee whenever possible. We're making it easy for our customers to purchase and consume high-quality ethical coffee options. Along with 22 other community-based coffee roasters, Equator is a member-owner of Cooperative Coffees (Coop Coffees), a green bean buying co-op and importer. 
Through our partnership with Coop Coffees, Equator pays a "voluntary carbon tax" that is reinvested directly with Coop Coffee's coffee-producer partners. These funds allow coffee farmers to implement practices that encourage reforestation and soil regeneration, which in turn helps them achieve a more stable coffee supply and reduce their risk. This program allows us and our customers to make a meaningful long-term investment in the sustainability of coffee production. 
B Corporation 
Equator became a Certified B Corporation in 2019, and since then, we have implemented a number of strategic policies to help support small-scale coffee growers and slow the impact of climate change on this volatile industry. We are also pursuing new ways of reducing our carbon footprint closer to home. In 2020, Equator joined the B Corp Climate Collective and made a public commitment to become carbon neutral by 2030. 
Our Summer Internship Program allowed us to recruit a B Corp Improvement Officer who helped implement bigger projects such as tracking and reporting on our water, power, and gas usage. In our cafés, we compost coffee grounds and choose eco-friendly or recycled packaging options wherever possible. Small changes add up to big results, and the B Corp Impact Assessment guidelines help us make informed choices and stay on track with our sustainability efforts to ensure that we meet our ambitious goals.
Equator became a B Corp because the mission speaks to our core values. Our B Corp certification holds us accountable to put people before profit and to improve conditions for people at every level of the supply chain. When you buy and drink Equator coffee, you are helping us effect change at every stage of the coffee production cycle and turning your morning cup of coffee into a force for good.