From the Single Origin Series: Sumatra Silk of the Gayo Mountains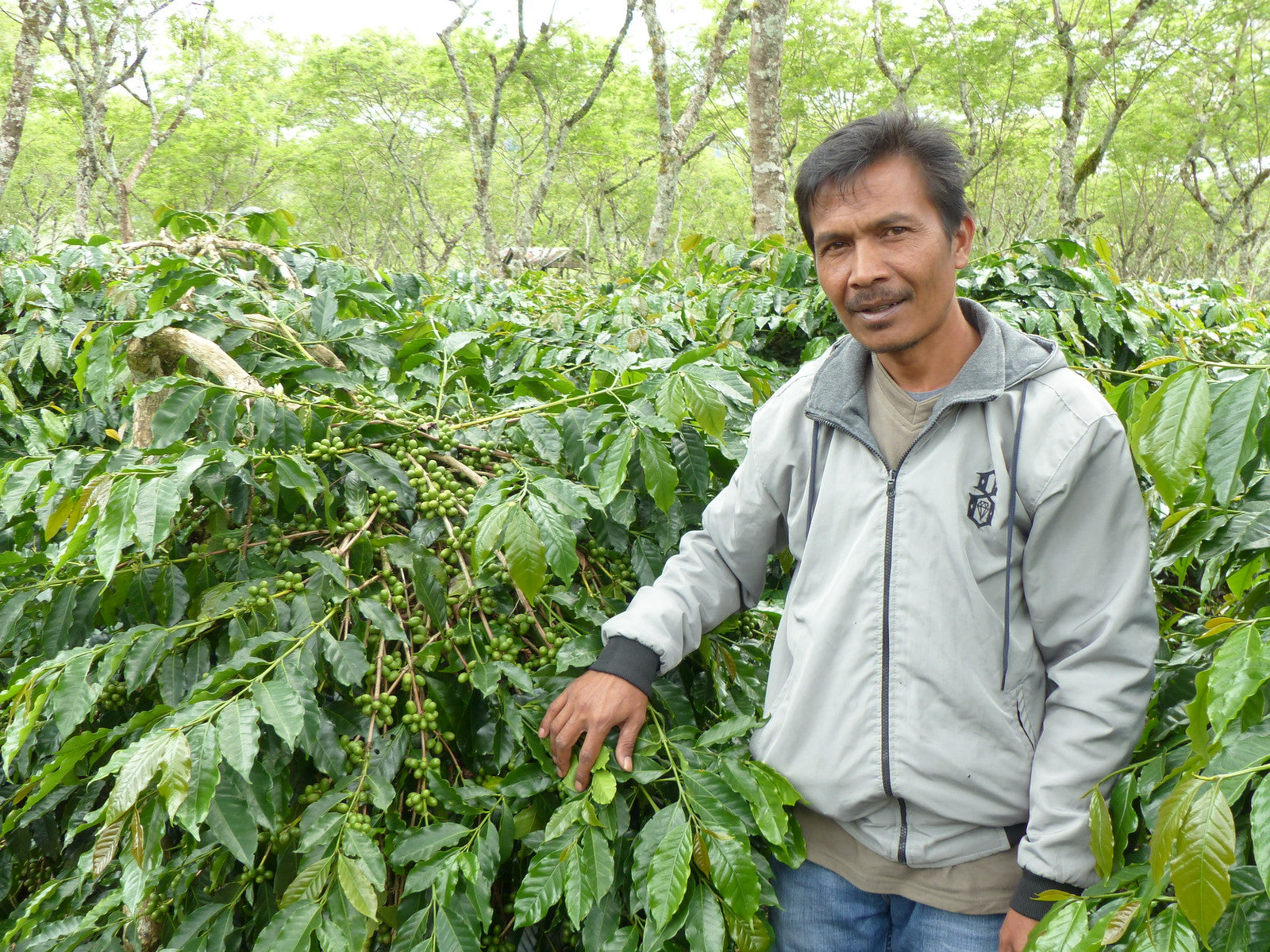 Coffee
Farmer Stories
Single Origin Series
Rising abruptly from the coastal plains of Sumatra's northern-most province, the mountains of Aceh Tengah (Central Aceh) are the historical home to the Gayonese people. The ideal growing conditions of this region have supported the long history and unique quality reputation of "Gayo Mountain" coffee.

Permata Gayo Cooperative was founded in 2006, when 50 farmers from 5 villages of the Bener Meriah district of the Aceh Province came together to rebuild coffee farms that had been abandoned after years of civil war. Within a year, they were able to grow their membership, attain organic certification and by 2009, they were Fairtrade certified. As of 2017, Permata Gayo Cooperative has 2053 members from 39 villages. As a result of their growth and improvements, the coop shares more of the final price of coffee with their farmers and has invested in many social development projects.

Through Cooperative Coffees, Equator has worked with Permata Gayo since 2009, and their coffee has quickly become one of our most important origins. The sweet, earthy, green pepper and red fruit notes along with its syrupy body and lingering finish are characteristic of this Gayo coffee. The uniqueness of the cup is owed to the coffee process known in Sumatra as "Giling Basah," a very distinctive method that doesn't follow the typical processing path of other coffee-growing countries. It gives the pre-roasted coffee bean a unique blue-green colour, in contrast to green beans that follow the "normal" process (exposed to sun all along the drying) and allows for that earthy, rich, "wet earth" flavour that defines a good Sumatran cup!

The "Sumatran Silk" is a special prep coffee which means extra care in the producing, processing, and picking of this coffee makes for an extra silky (literally!) taste. Enjoy!
Available February 28th, 2022. Purchase this special coffee here.