From the Single Origin Series: Colombia COSURCA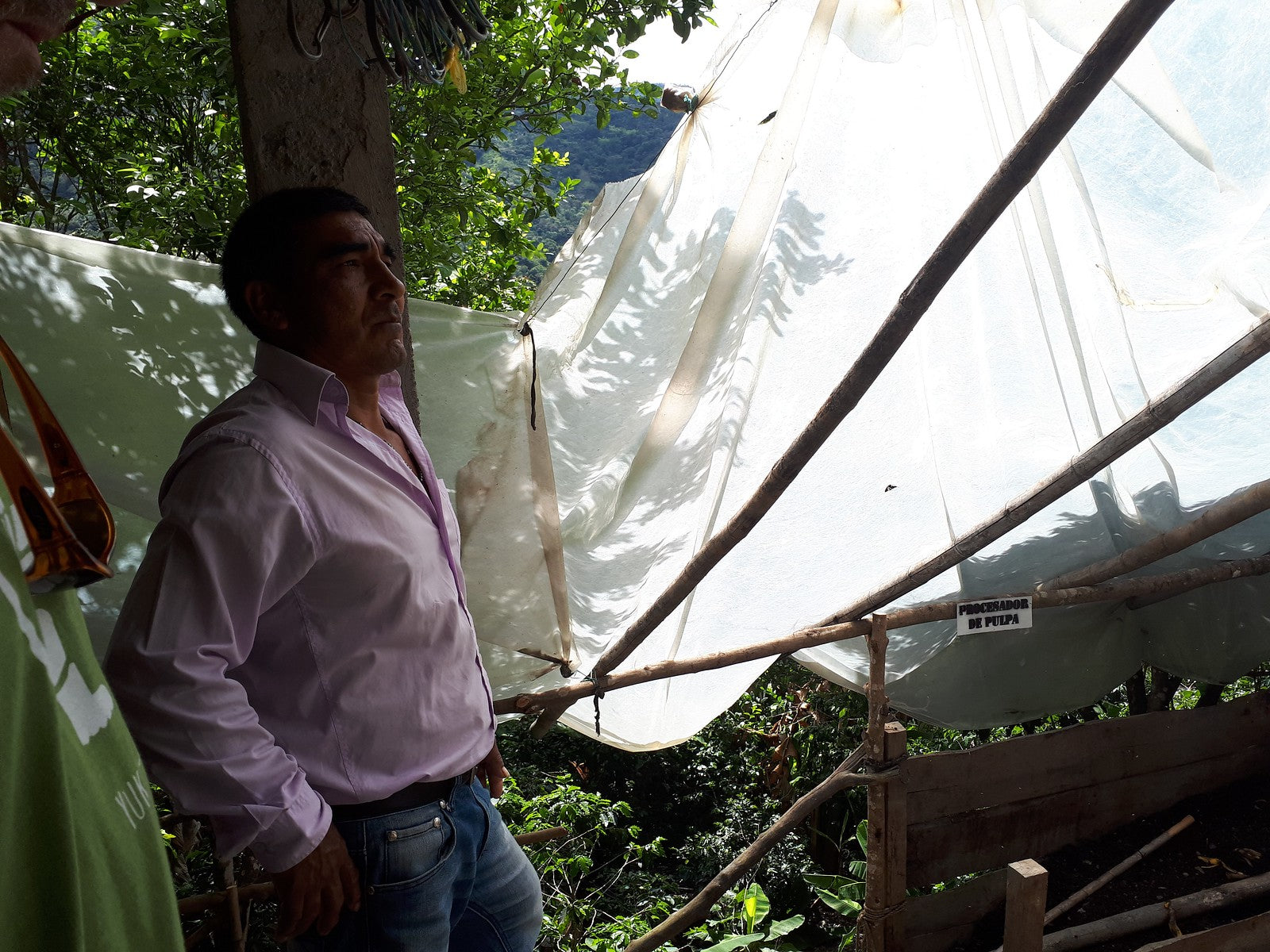 Coffee
Farmer Stories
Single Origin Series
When it came time to add another medium blend to our mainstay coffee line-up, we figured: why not go with something familiar and delicious? Why not give the people what they want? Which is, coffee from the world's most well-known coffee-producing country: Colombia.

This Spring (2019), we're launching "Colombian Medium". No fancy name, no unfamiliar flavours. Just a great coffee from a great group of people. The roast profile will sit between Sweet Justice (our lightest blend) and Freakin' Good Coffee (which is a medium). It's a smooth, creamy, classic coffee with tasting notes of nougat and just a touch of lemon. We're aiming to please a wide range of coffee drinkers with this one!

Though we haven't offered "Colombian" as part of our core coffee line-up for a long time, we have been using coffee from Colombia in several blends, as well as introduced special lots in our Single Origin Series in the past few years. In fact, Equator has partnered with producer groups in Colombia since we started roasting coffee in 1998. And the time since then, many of the farmers we work with have seen more than a lifetime's worth of political strife, violence from the drug war, and crippling damage from Roya (coffee leaf rust plight).
The group behind our new "Colombian Medium" is called CoSurCa (short for Cooperativa del Sur de Cauca) it has seen it all. Its history is connected to the changing tides of the drug war: it was founded as a project to help create an alternative to farmers growing drugs and in the 25 years since, it's proven a success. CoSurCa has around 1500 producer members (nearly one third are female members), all of whom the coop supports with helpful technical farming advice as well as financing from a coop loan and savings program. They focus on fair trade and organic coffee and working directly with coffee buyers such as our own group, Cooperative Coffees.
CoSurCa has spent the last 25+ years transforming their communities and turning what used to be a forgotten, forsaken corner of Colombia's drug landscape into a bustling, positive force for change. Their company anthem (yes, they have their own anthem!) says it all:
"Hardworking hands of men and women, teaching peace instead of war
It's a dream of our regions, the justice and equality we've yearned for
With hard work, education, and struggle, at Cosurca we build our reality"
We're honoured to make this a regular part of our line-up (and hopefully a regular part of your morning routine!) but make no mistake: that's the only thing that's "regular" about this extraordinary coffee!