From the Single Origin Series: Bolaven Plateau Coffee Producers Cooperative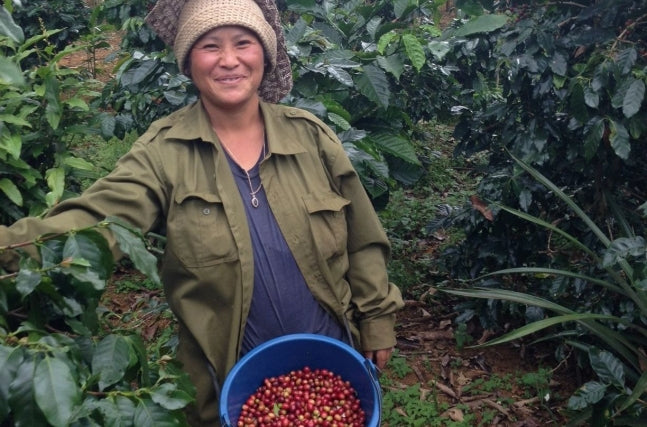 Farmer Stories
Single Origin Series
Our latest Single Origin, Laos Peaberry, is from the Bolaven Plateau Coffee Producers Cooperative in Bolaven Plateau in southern Laos.
The Bolaven Plateau Coffee Producers Cooperative, or CPC, was created in 2007 with the support of the French Agency for Development. Their main goal was to gain better market access for small-scale producers who, previously, had been very dependent on local traders and low prices. CPC has developed a long-term partnership with CAFEMA (Switzerland) and Malongo (France), the first buyers for this organization. Cooperative Coffees is the first North American importer to bring this coffee to our region.
CPC is very enthusiastic about developing partnerships in US and Canadian markets and is highly motivated to increase the quality of their coffee. With the solid support of the French Agency for Development, each processing unit in the villages is very well equipped. Each washing station has the appropriate equipment to pulp the cherries and wash and dry the parchment in a timely way, guaranteeing the best quality possible. Their tracking system is highly developed as well. In the washing stations, before being sent to the dry mill, all bags are marked with the weight, the name of the village, the moisture content after drying, the date it was spread on drying beds, and the date it was removed from drying beds and ultimately bagged for storage. CPC has a very solid, dedicated team, working to improve the farmers' livelihoods and to ensure the organization is meeting their customers' expectations.
Coop Coffees sourced a fully washed peaberry arabica. These peaberries have a mild acidity, silky body and sweet flavors reminiscent of brown sugar, caramel, milk chocolate, raisin and nutmeg.