Equipment Review with Chris - Aeropress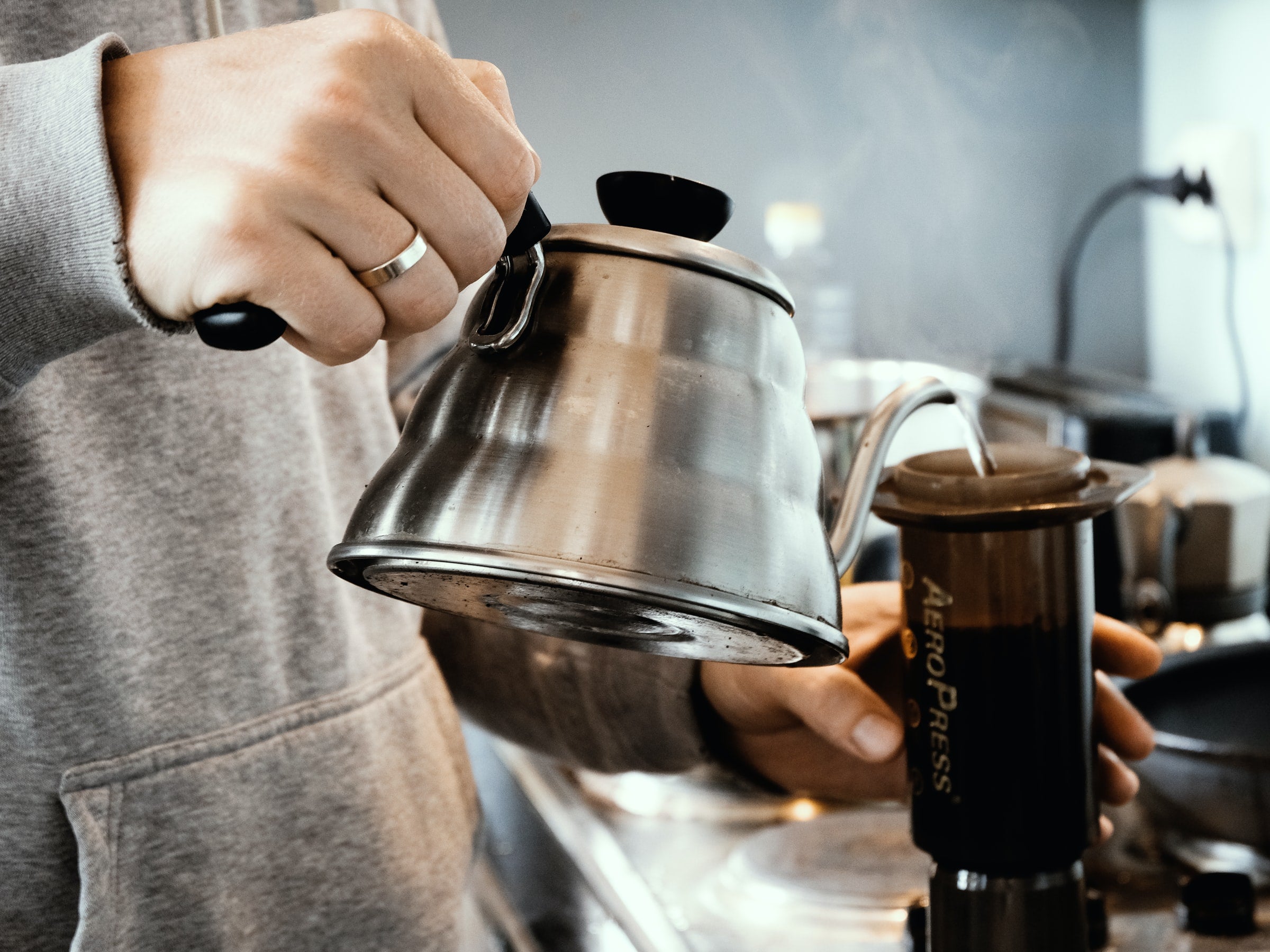 Are you looking to make improvements to your home coffee set-up but don't know where to begin? There are many products on the market that claim to make the perfect cup, but which is best for you and your lifestyle? We wish to offer you our expert, unbiased recommendations on brewing equipment and accessories to make your coffee at home taste as good as it would in our cafés. 
Back in 2013 before I moved back to Canada I was lucky enough to go on a surf Trip in the Maldives. Even though I would be lucky enough to be on a boat, surfing in the tropical waters of the Indian Ocean, I still wanted to start my day with a really good cup of coffee! 
I picked up an Aeropress and a couple of bags of coffee before I left and while I didn't know what to expect on my trip, what I did know was that coffee was something I wouldn't have to worry about!
The Aeropress made me a very popular surfer on the boat, and the novelty of its ease of use and portability have not worn off 8 years later!
I use my Aeropress every morning , even when I at heading to the café at 6am!
You can make an awesome cup of coffee, in around 2 mins with very little effort and minimal clean up.

To get started with the Aeropress you will need: the Aeropress, Aeropress filters, a grinder, and a kettle. The Aeropress comes equipped with some filters.
Steps:

Boil water in a kettle

Measure out 12 grams of coffee beans (or approximately 1 Aeropress scoop, included). We recommend using a scale. This

 makes your experience more consistent and easy to perfect!

Place a filter paper in your filter cap, attach to your Aeropress and place on top of your preferred cup.

Rinse the Aeropress with hot water from the kettle to wash away the paper taste. Do the same for your cup and discard water from both.

Add your ground coffee to the Aeropress, settle the grounds by tapping gently, place on scale and tare to zero.

Pour 200 grams (or up to #4 on the Aeropress guide) of hot water into your Aeropress, give it a stir, and place the plunger just inside to stop the water from running through.

Add 2 minutes to your timer. Once the timer is up, plunge the plunger down. There should be some resistance. 

Enjoy your coffee!

Clean your Aeropress by unscrewing the filter cap and plunge out the spent coffee into your compost. Give everything a good rinse and you're done!
There are many variations and configurations for the Aeropress, but this is out favourite and the easiest to use. We encourage all users to get out and try and see all the different flavours you can achieve with this awesome, portable and affordable little brewer!