Seasonal Coffee Artist Series: Summer with Cheri Robitaille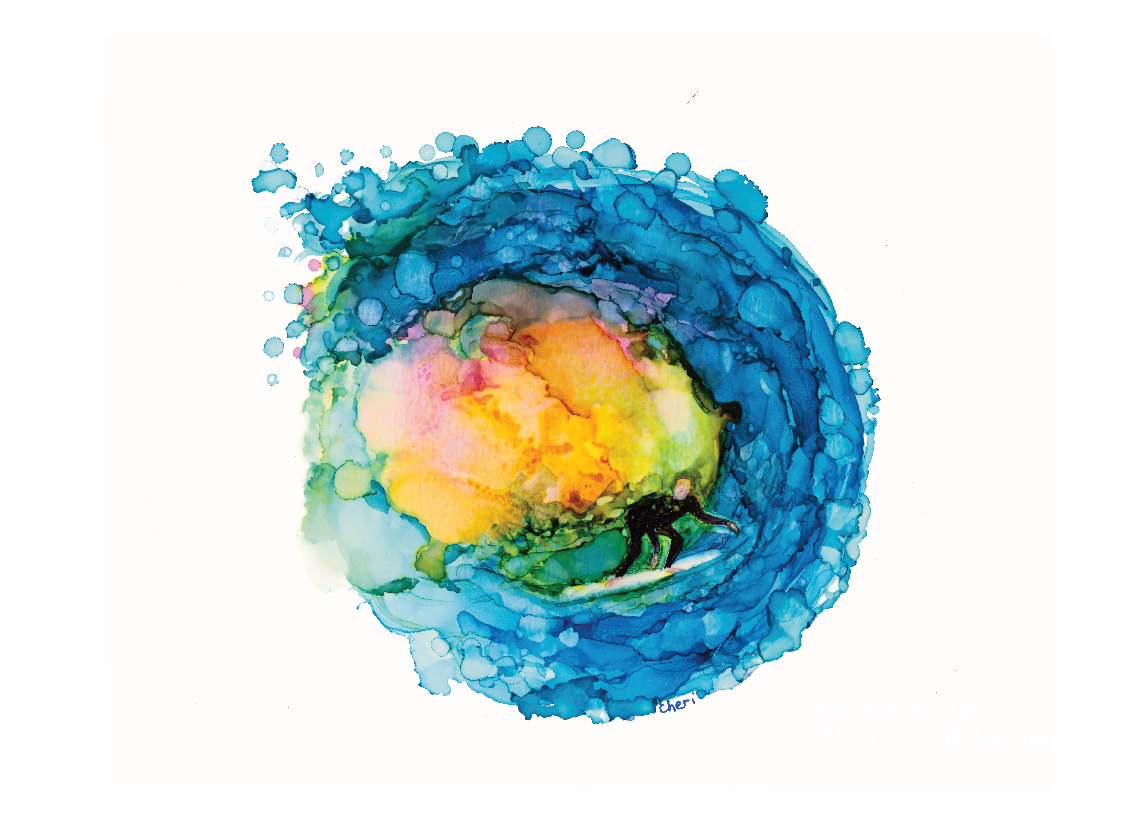 Coffee
Community
Seasonal Coffee Artist Series
If you have been following our Seasonal Coffee Artist Series from the beginning, you may remember that our first coffee of the series, the Winter Seasonal, featured artwork by Cheri Robitaille. We are now featuring Cheri again, this time with her piece Sunset Surf for Summer Seasonal. 
Cheri Robitaille, Artist Statement
"The very essence of art … viewing creation through vulnerability, creativity and expression. Sharing a piece of my (he)art. I have lived in the Ottawa Valley for over 30 years. My favourite medium was oil for years until I discovered the freedom and joy of working with Alcohol Based Inks about 5 years ago. They  have a mind of their own and I fast realized that one must adapt oneself to their unique qualities as opposed to the other way around. I love the vibrant colours and "chaos" the inks make on the various surfaces I choose to work with. Inks have afforded me the outlet to best express my thoughts and imagination through art."
Sunset Surf
"I was visiting Florida a couple of years ago, the ocean and beach are always a favourite and I spent a lot of time there. It was wonderful to see the glorious sunsets, the surfers, windsurfers and kids playing in the wake. When I got back to the cold weather I was pining for the sunny weather and carefree days I had so enjoyed. Hence the inspiration for this piece Sunset Surf."
You can find Cheri's art on Equator Summer Blend coffee - available at our cafés and online. 
http://instagram.com/cherirobitailleart
https://www.facebook.com/fineartinksbyCheriRobitaille
The Seasonal Coffee Artist Series invites local talent to be featured on bags of Equator Coffee. Changing with every season, each limited edition coffee blend label will feature the season-related art of one artist or designer selected by Equator from the diverse communities connected to our coffee. Inquiries regarding submissions can be sent to outreach@equator.ca