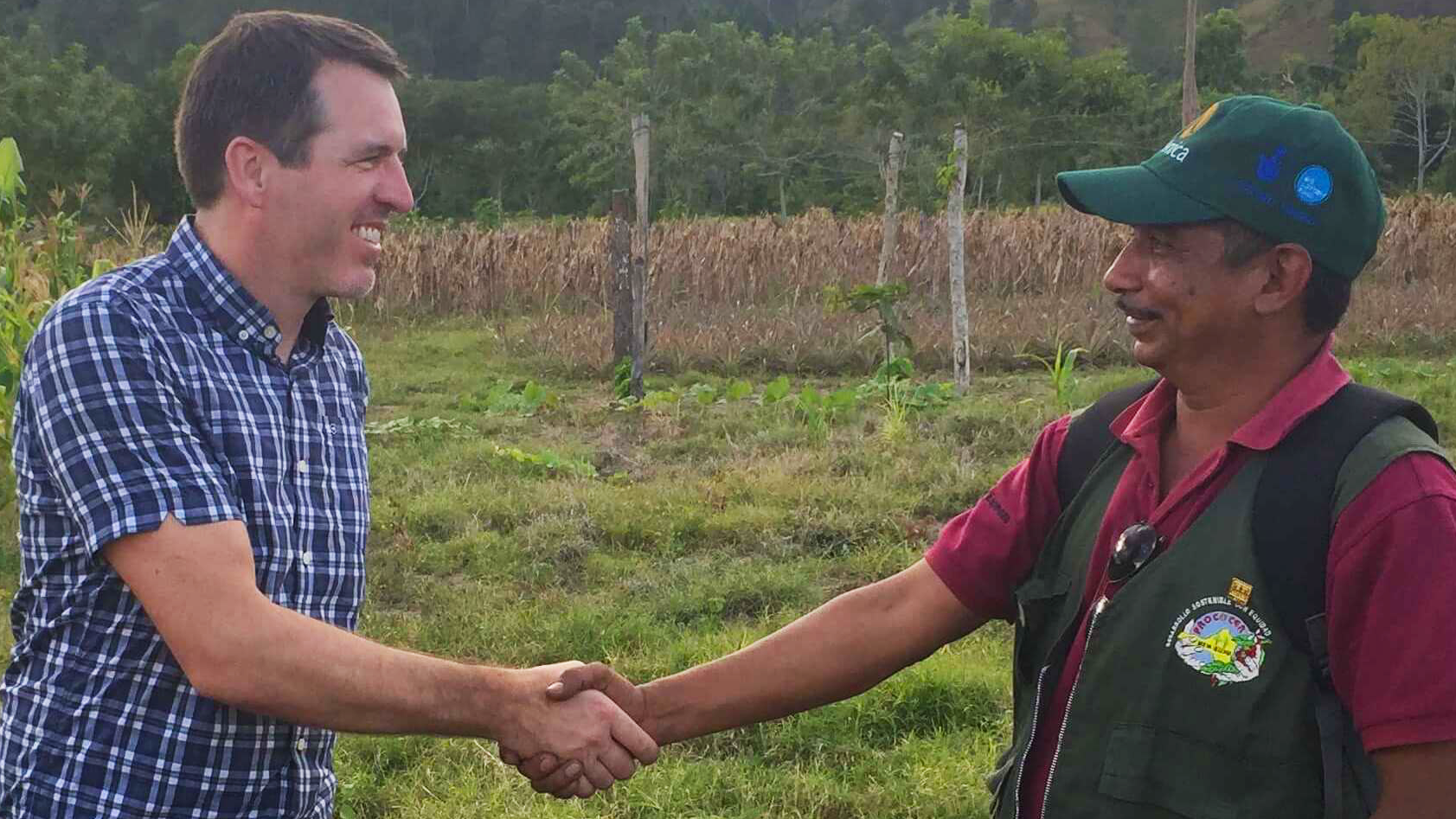 Our Impact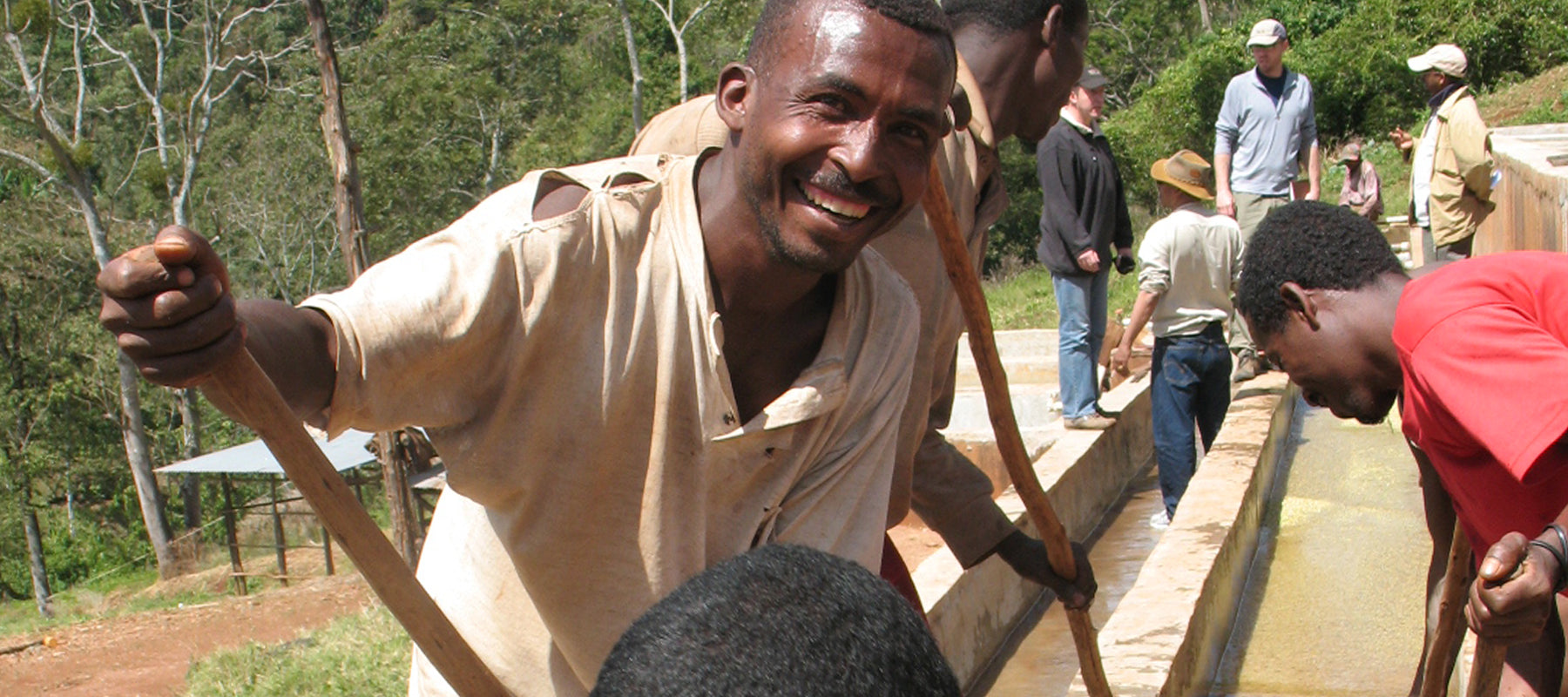 Better Business
Using our business to do good has been Equator's inspiration from the start. And thankfully over the last 25+ years, we and all the customers who buy our coffee have been blessed to impact so many different communities.
Who knew the simple act of drinking coffee could be so revolutionary?
"Without love, we cannot achieve what we aspire to a better quality of life for our children, for our colleagues, for our friends, our allies, our customers.

We need to come together all as one single, unified team. Just as we find in the universe. There's just one."

Freddy Perez
COMSA cooperative of La Marcala
Honduras, 2019
Certified B Corp

We are a Certified B Corporation which means we meet the highest standards of social and environmental performance. In 2019, we passed the grueling "test" and joined the international group of 3,000+ certified B Corporations. In 2020, we joined the Climate Collective and made a public commitment to become carbon neutral by 2030. Onward and upward!

Equator Coffee Roasters, Inc. is formally committed to donate no less than 20% of profits to charity each year, including in kind product donations as well as fiscal donations. We give to a variety of non-profit organizations depending on the nature and timing of the requests.  We formally commit to giving 10 cents of every pound of coffee sold to charity groups committed to improving the livelihood of children and families in coffee growing communities.

COFFEE COMMUNITY DEVELOPMENT

From 2010 to 2022 Equator donated 10 cents of every pound of coffee we sell directly to SchoolBOX. With that money, we've built three schools and provided school supplies for thousands of kids. SchoolBOX is a Canadian Charity (from Almonte!) that supports the right of every child to a basic education.  At last count (early 2020), SchoolBOX had built 114 schools, 85 libraries, 63 washrooms (a surprisingly dire need in Nicaragua), and provided educational packages for over 160,000 students and teachers.

Equator has donated over $200,000 towards projects to improve coffee communities.

Co-op Coffees: a unique way to source coffee

We, along with 22 other community-based coffee roasters, are member-owners of Cooperative Coffees, a green bean buying co-op and importer. We avoid brokers and middlemen, establishing direct and transparent relationships with the producers. Contracts with producers reflect Fairtrade International's principles as well as the quality standards used by Direct Traders. We pay a fairtrade premium, an organic premium, a quality premium, and an impact premium. Co-op Coffees is one of the leaders of the industry in its trading practices and we are both humbled and thrilled to be a part of it.

True Fair Trade - more than a label

For us, "fair trade" is so much more than a certification or label. It's about open and respectful dialogue with our producer partners, with other like-minded roasters, and with our customers about where the coffee comes from and who grew it. This means better prices, better working conditions, access to credit, open contracts (letting the farmers decide when to close), partnering in quality-related projects, and sharing both the profit and the strain of a volatile industry. We're in this together.

Organic Certified

We want to create a healthier planet with healthier farmers, families, and communities from Canada to Peru to Ethiopia to Sumatra. That's why 100% of the coffee we roast is certified organic. From the farmer's field to Equator's production facilities, the coffee is produced, processed, and handled according to international organic standards. Our organic certification is renewed each year after an audit by EcoCert Canada.

Carbon Responsible

Small-scale, organic coffee farmers can be a significant part of the solution to current, global, climate-change challenges. Choosing to purchase coffee from small-scale, organic farmers is the first step in becoming more carbon responsible. We started tracking our carbon footprint in 2017 and have been working on ways to reduce it. In 2020, we joined over 500 businesses in the B Corp Climate Collective and committed to becoming Net Zero by 2030. Starting that same year, we partnered with carbon off-setting programs from Taking Root, Grow Ahead, and the Cool Farm Tool.

Local Community Outreach

It takes a community to run a business. Equator would not exist without the support and loyalty of its customers. Many of our customers are connected with local organizations that support great causes. We proudly give to these community groups by donating brewed coffee, products, services, gift cards and baskets for silent auctions and events. We work with faith groups and charities in the Ottawa area and beyond to help run fair trade, organic coffee programs and fundraisers. A number of neighbours in our community who have intellectual disabilities have served as members of our staff and taught us the value of different abilities.