Tasting Notes
Milk Chocolate
Sweet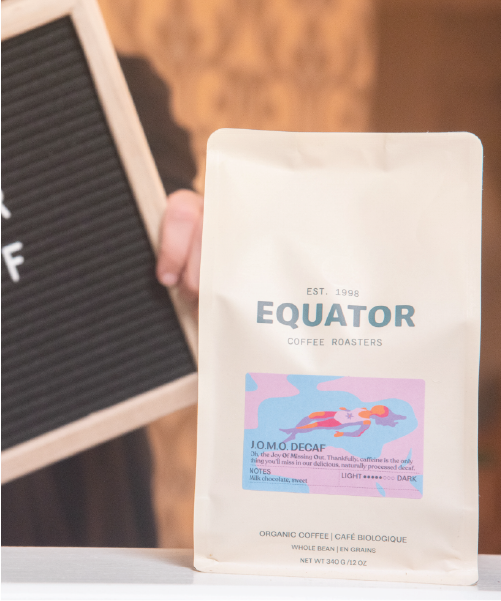 Fair and Organic
100% for Transparent Trade and
Farmer Focused

Cooperative Trade

Better Business
Best decaf hands down!
Ive tried so many decafs and find they do not taste like regular coffee. Jomo is the only one I can enjoy that doesn't taste like a sacrifice!
Love my JOMO
It's been a long time since I drank a decaf I liked. I picked jomo to try it out because it was the lightes coffee I could find on the web site. It's delicious I ordered more but this time ground not whole beans. The bean size or roast didn't work well in my automatic coffee machine butt grinder.
Perfect decaf flat whites
First decaf I've found that's a medium roast as most are dark roasts (burnt) … so this makes an awesome espresso for a flat white.
Totally zen coffee experience
Best tasting decaf I have ever had.