Now Hiring: Shipping & Receiving & Backup Delivery Driver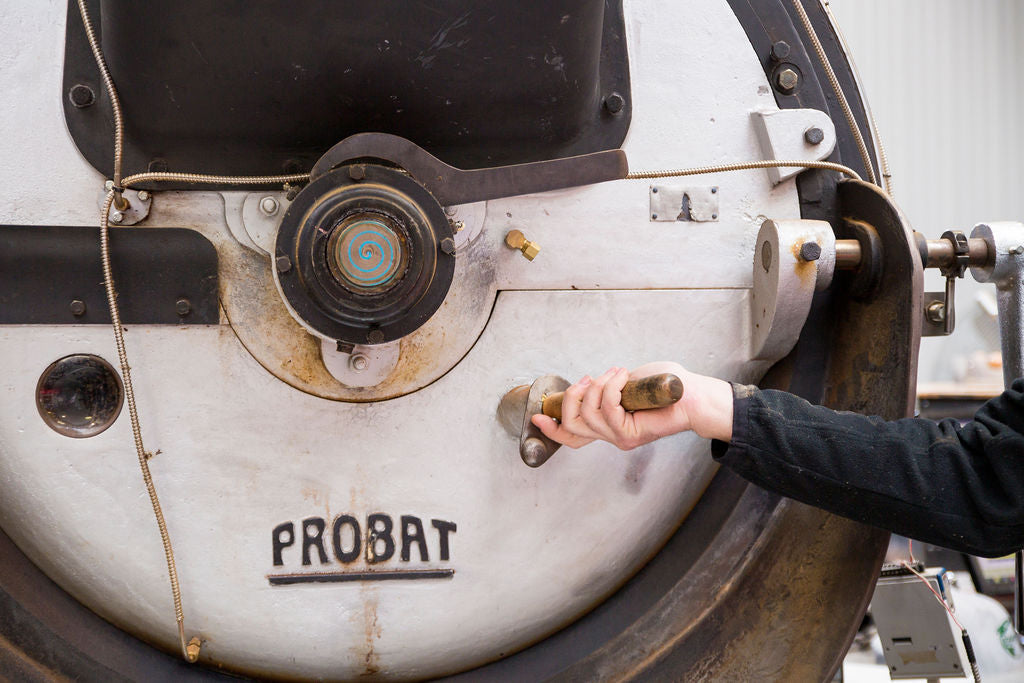 Equator Coffee Roasters is an Ontario-based, mission-driven coffee roasting company from the friendly town of Almonte, Ontario.  We exist to connect the coffee drinker to the coffee farmer, from one family to another.  We believe the world is a better place with better coffee that is sourced ethically and cared for organically.  At Equator, coffee is more than just a beautiful beverage; it is a way of changing the world.
This role reports to the Production Lead. Everyone brings a set of skills and personalities to their roles at Equator – we strive to be a strength-based organization. Though the duties, deadlines and responsibilities are fixed and must be met, this role, like most at Equator, will evolve and develop according to the particular strengths and skills of the person who fills it. It requires someone who is highly organized, self-starting, energetic and proficient with Microsoft Excel. Experience with Acctivate, Shipstation, Circuit (software programs) and previous warehouse job experience is considered an asset but is not mandatory.  The role involves shipping and receiving, picking and packing all of all orders, as well as inventory management like  placing products in appropriate locations through the warehouse. All production team members at Equator also learn how to work on the packaging line and participate in cleaning and maintenance tasks. You will also act as our backup delivery route driver as required. It truly is a team and everyone backs each other up. Many programs and procedures will need to be created by the individual hired for this role with assistance from the Production Lead. 
Core Responsibilities (including but not limited to):
Inventory Control and Reporting

– Take inventory counts of coffee products and communicate with Roastmaster to determine workflow; input into production spreadsheet. 

Be responsible for the inventory of all other warehouse products. Work with admin to input counts into inventory management system (Acctivate). Keep all inventory data accurate and up-to-date.

Picking and Packing –

Using order pick lists, you'll pick coffee and related products and pack them into appropriate boxes for shipping. Good spatial awareness, organization and attention to detail is essential.

Logistics

– Receive, review, and interpret orders in order to assign them the most efficient, effective, and sensical routes. Be responsible for the accurate picking and packing of orders to be shipped.

Shipping Logistics

– Understand the unique requirements of the who, what, when, where, and whys of our shipping partners so that packages go out in an efficient manner. You will have to compare and analyze costs and timelines to select the best option.

Delivery Logistics

- You are also responsible for setting the route producing the manifest for our local deliveries and must be able to work with the related software and understand the unique parameters of our customers and our driver. 

Work with driver to improve routing and customer experience.

Assist driver in the company vehicle's maintenance schedule.

Logistics Control

– Create and assign delivery routes for our driver and assign orders to couriers as needed. Organise and plan LTL deliveries of coffee related products.

Receiving and Warehousing

- Keep track of expected shipments to be received. Check for accuracy and place within the warehouse appropriately and manage the paperwork with the administrative office. Rearrange the warehouse shelves as necessary when new products are added or removed in order to keep an organized and efficient space. 

Ordering and Pricing

– Working with the admin team and Equator's Inventory Management systems, create orders for warehouse products (e.g. labels, stickers and printing UPC labels) as well as café and online store products (e.g. oat milk, café accessories, merchandise, etc). 

Keep track of pricing and flag any significant changes with finance/admin team.

Engage and negotiate pricing with vendors. 

Research and present potential cost savings.

Order and Restocking

- work with the office and cafe staff to order and restock certain product lines keeping the appropriate inventory levels and assessing order size based on previous use and current stock.
Housekeeping

– Be responsible for maintaining the warehouse floor plan and restocking the shelves with products with guidance and direction from the Production Manager.

Assist in the cleaning and maintaining of warehouse equipment and facilities (including production bathroom!); ensure that all cleaning and maintenance logs are filled out and filed properly.

Certifications and Protocols

– assist Production Manager in the completion and maintenance of work/documentation related to certifications and protocols (Organic, Food Safety, Health and Safety, etc)

Back up Delivery Driver

– Fill in on our delivery route when our current driver is on vacation or unavailable. Must have a valid G driver's license and a good driving record.

Back up Packaging Line

– All production team members learn how to work the packaging and grinding equipment in order to fill packages and orders. If ever your own tasks are done before your team members, you will offer your assistance to complete the day's work order.
Requirements/Qualifications:
Monday – Thursday 8am-4pm with the possibility of working Friday when order volume requires it.

Comfortable with computer software related to delivery routes, spreadsheets and purchasing and receiving.

Must hold a valid G driver's license. 

A very strong ability to communicate clearly with team members.

Positive, problem-solving attitude.

Secondary or postsecondary education is an asset.

Familiarity and comfort with Excel. Experience with inventory software is an asset.

Heavy lifting, standing for prolonged periods and significant walking in the warehouse.

Ability to work as a team member. You will be asked to assist in tasks outside the outline above. (Ex, packing coffee into bags or tandem lifting large items) You will need to be able to self regulate and complete your core responsibilities above all else. No job is too small for any one team member.
Position reports to: Production Lead
Location: Equator Coffee Roasters, 451-1 Ottawa Street, Almonte, Ontario, K0A 1A0 
Hours: (Monday – Thursday) (8am – 4pm) (25-35 Hours a week)
Compensation: $18-21/hour (depending on experience and relevant training) 
Inclusivity:
For Equator, social justice is a prime motivating factor for why we do what we do. We wish to apply social justice as it pertains to how we hire, how we speak and how we welcome people to participate in our business. In all aspects of our organization, we challenge assumptions, patterns and our existing world views in order to include everyone and welcome all people as they are and how they peacefully wish to live. We believe that all people are unique and valuable.
We are committed to building a community that accepts and invites people of any age, gender, race, sexual orientation, physical or mental ability, ethnicity and religion to join us in creating a socially diverse community that respects and values each other. We exist to promote a world that is more fair, more inclusive, and characterized by respect towards others.


To apply for this position, please email your resume to : production@equator.ca