Seasonal Coffee Artist Series: Summer with Madeline Felice-Adolph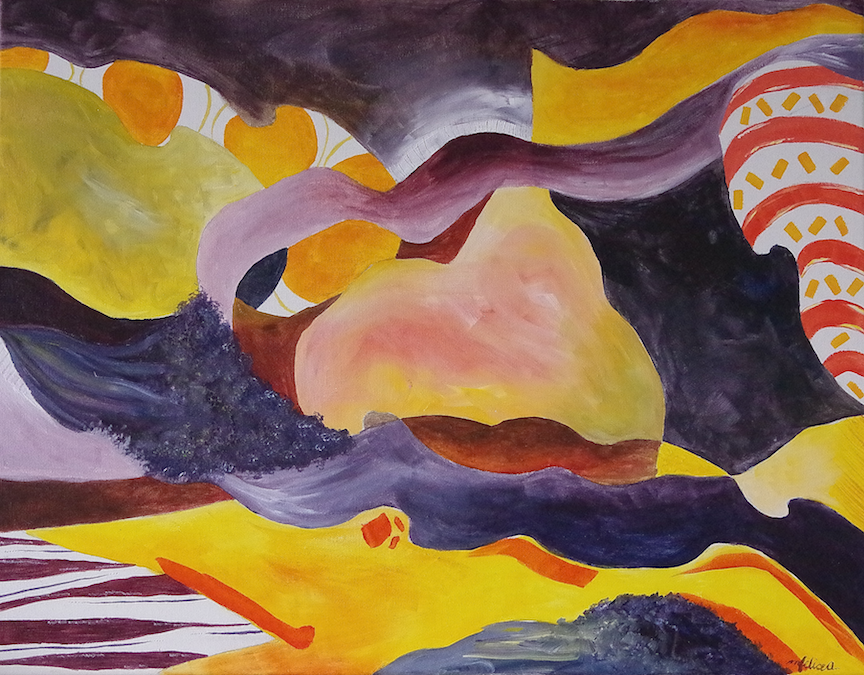 Coffee
Community
Seasonal Coffee Artist Series
Madeline Felice-Adolph was born and raised in Almonte, Ontario and recently moved to the city to pursue her art education at the Ottawa School of Art. After beginning a degree in Philosophy at Queen's University in Kingston, she realized that to pursue anything that doesn't bring her happiness was simply not worth it. So she moved back to Ottawa and started her studies at the small arts school in the historic Byward Market. 
As a child, Madeline didn't leave the house without her sketchbook. As she grew up, she drifted away from art until she reached highschool when an inspiring art teacher ignited that fire again. This teacher allowed her students to express themselves without limits: "...let's say you want to do some crazy project with a bunch of mixed-media materials she was like 'I can get whatever you need to do any project you want.'" Madeline was touched by that freedom. 
She continued to express herself through art after highschool and used it as a medium to understand her emotions. "I was always drawn to it in times of upset as a way to express myself and calm down". When describing her style, she leans on the side of abstract art and enjoys the accessibility of acrylics. "I paint whatever I feel. Whatever colours I'm drawn to just totally listening to how I feel inside what feels good, what doesn't - that usually helps" 
Where do you find inspiration?
When being bombarded by other artists' work online, Madeline finds it challenging to find inspiration within herself. "If I get really inspired, it's from my surroundings. Plants in my room, the way sunlight hits a certain wall, or just the certain perspective of a room in my house. [I'm] really interested in looking at things upside down, pretending the ceiling is the floor." 
Why did you pick that piece for the summer label? 
"For the [Summer Seasonal] blend, I think a lot of the influence was from the tasting notes. There are three sections of the piece that are a blank canvas with very sharp shapes to them: stripes and small squares. That reflected the dried fruit and sugarcane as they kind of looked like candy. [There] are also sections that are a nice, warm chocolatey brown which reflect the cocoa, and more simply the warm colours and the blues of water - heat of summer, swimming. The patterns also remind me of bathing suits. Every time I look at it I see something different." 
Madeline's perfect summer day
"One of the things I love about summer [is that] I get to this point in the summer where my body totally acclimatizes to the heat. It becomes comforting. Always being warm and never being cold." Madeline describes her home in Almonte, and how on a day where the sun is hot and the breeze is cool, lying in the woven hammock under a tree in her family's backyard is bliss. 
You can purchase Summer Seasonal on June 22nd online or wherever you normally buy your Equator Coffee.
The Seasonal Coffee Artist Series invites local talent to be featured on bags of Equator Coffee. Changing with every season, each limited edition coffee blend label will feature the season-related art of one artist or designer selected by Equator from the diverse communities connected to our coffee. Inquiries regarding submissions can be sent to outreach@equator.ca