Seasonal Coffee Artist Series: Spring with Emily Clark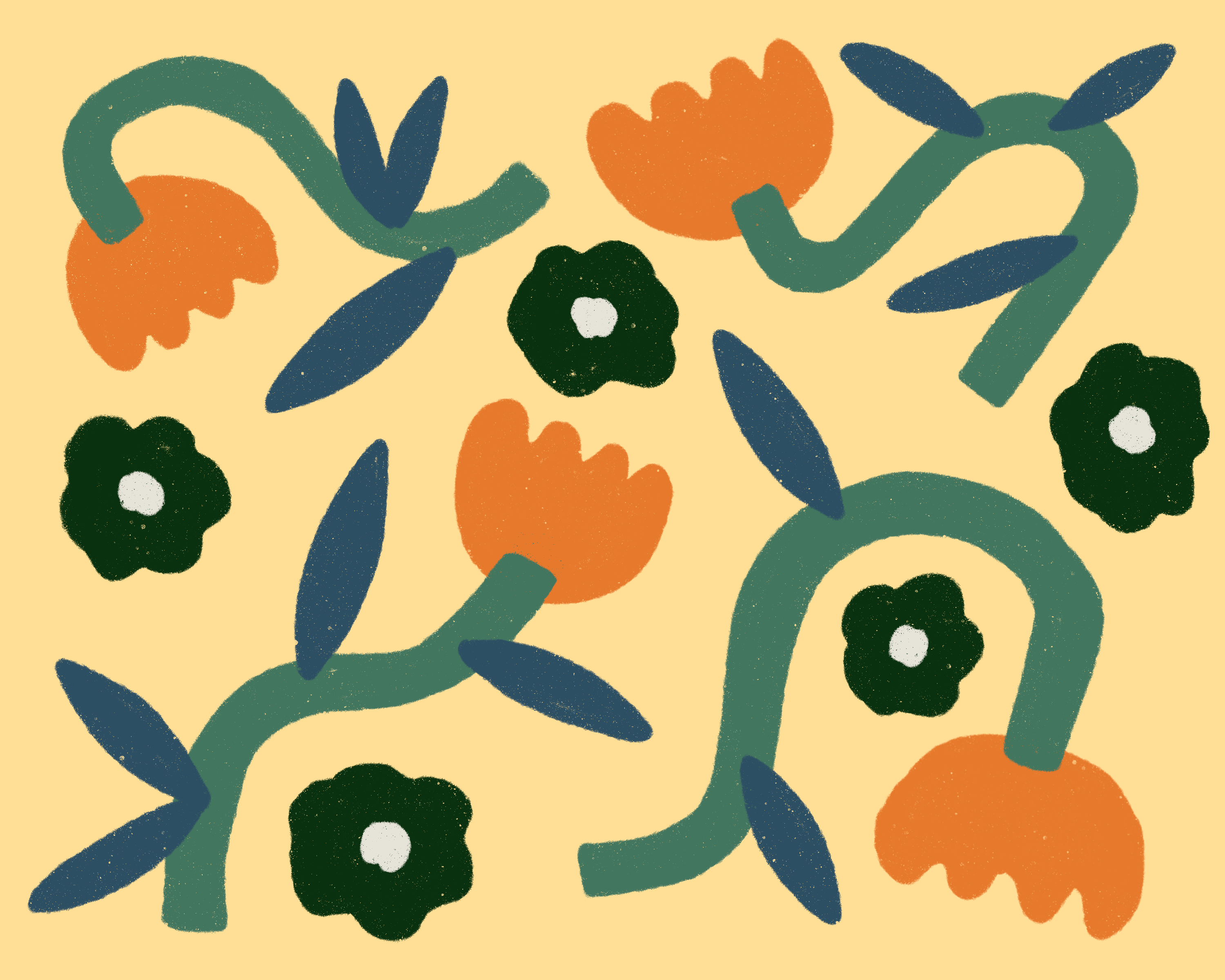 Coffee
Community
Seasonal Coffee Artist Series
Our latest coffee from the Seasonal Coffee Artist Series is Spring Seasonal featuring artwork from Halifax-based designer and illustrator, Emily Clark.
Introduce yourself, as a person and as an artist.

I'm from London, Ontario originally but moved to Halifax, Nova Scotia over four years ago for school and have since fallen in love with the East Coast and now call it home. I currently work as a freelance graphic designer and illustrator.

My work has been a mix of many things. I'm an interdisciplinary artist at heart, I've never been satisfied with just one medium. I transferred to NSCAD University for their Interdisciplinary Design program for this exact reason. My time there allowed me to more openly explore what kind of designer and artist I wanted to be. Currently my primary mediums are digital illustration and paint pens. However, I also enjoy photography, water colour, gouache, and video editing as well.

Where do you look for inspiration?

Most of my work starts with colour. I'm not very good at sketching my ideas out first if I don't know what colours I'm going to be using. Colour definitely dictates a lot of what I make, most of my inspiration comes from different colour palettes I see. If I'm out and I see a palette or colour I like I'll take a picture of it and work from there.

Other artists are a big inspiration for me as well. I follow a lot of artists and illustrators online and their work has really inspired me. Seeing other artists make a living from their art has allowed me to see that it is possible and has taught me a lot about my own practice.

Describe the perfect Spring day.

Anyday that is unexpectedly warm. I don't think there are many greater joys than a surprise 15 degree day after four months of winter. Walking around outside and seeing everybody else enjoying the weather feels like the end of hibernation. I get excited for the warmer days to come.

Please tell us a bit about the piece you selected

A lot of the work I do is rooted in pattern design. I make a lot of repeating patterns with organic shapes and florals. Recently I've been taking the elements I use to make patterns to create more standalone pieces. I had a colour palette I liked (I can't remember where I found it) and just started playing around. So much of art and creativity for me is just doing it over and over again until I get something halfway decent. After I made this one, I made four more using the same colour palette. So now this is the first in a small spring series.

How can people keep up with your work?

You can find my work on Tiktok and Instagram at @eelisabethstudio. Or at my website eelisabethstudio.com.
The Seasonal Coffee Artist Series invites local talent to be featured on bags of Equator Coffee. Changing with every season, each limited edition coffee blend label will feature the season-related art of one artist or designer selected by Equator from the diverse communities connected to our coffee. Inquiries regarding submissions can be sent to outreach@equator.ca