Paying High When Prices Tank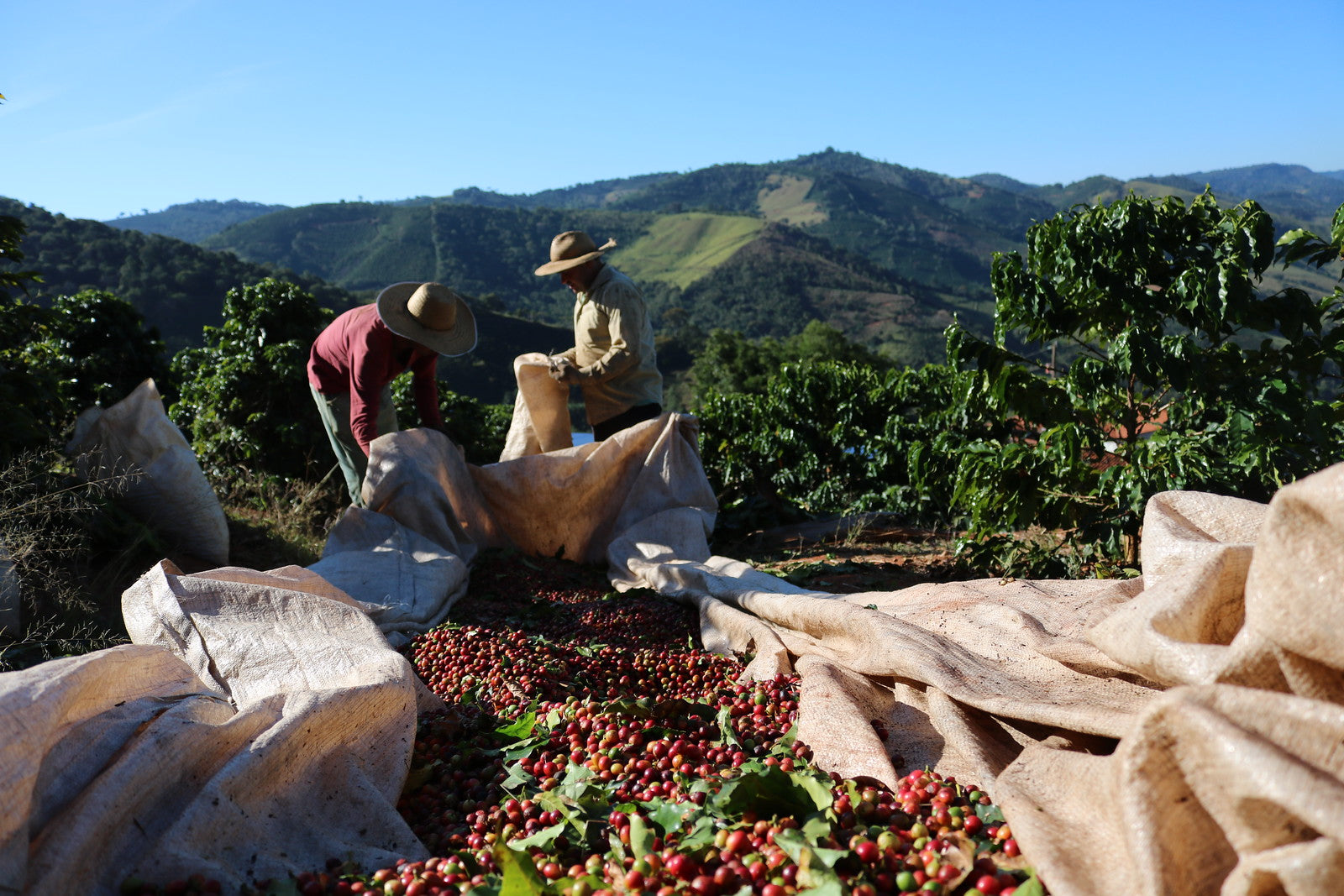 Community
Farmer Stories
News
This blog post was originally posted in August of 2018. Coffee prices remain at historic and dangerous lows. COVID 19 has taken a toll on the market, hitting coffee producers, who were already in massive financial insecurity, incredibly hard. 
Paying High When Prices Tank - It doesn't seem like good business advice but for Equator Coffee Roasters and our fellow cooperative members, "good business" has never been about buying low. The goal of making coffee trade more equitable for the seller - the farmer - is as true now as it was from the beginning. No, it doesn't follow the orthodoxy of Big Business or Typical Business, but that doesn't mean it isn't Good Business.  After 20 years of striving to pay farmers more despite - and even IN spite of - the international coffee market, we have living, breathing proof that our investment has paid and is paying off. And given the situation of the current market, the commitment to paying higher than our industry's standard is as important to our partners as ever.
With so much talk about trade wars and tariffs, you might have missed it but for those of us in the coffee business, news is making the rounds: the international price for coffee is hitting lows it hasn't seen for over a decade. "Currently, international coffee prices are below production costs, jeopardizing the economic sustainability and survival of 25 million coffee families worldwide," declared a statement signed by 11 representatives of coffee producers in Colombia and Brazil, two of the world's largest producers and exporters of the coffee we all drink. For the small-scale farmer, the impact that this has on their livelihood, their families, and their community cannot be overstated. The existence of an industry - and the drink that fuels much of the western world! - is already in danger as droves of young people ditch their family tradition because it's not likely to pay off.
It is for these precise reasons that our coffee importer and buying collective, Cooperative Coffees, took preemptive action in early 2018 to set our own base price which is over double the current market price and surpasses the Fairtrade Certified base price as well. For Equator, coffee sourcing is about mutually beneficial partnerships where the farmer gets more of what he or she deserves - which includes a long-term buyer, cooperative trade, and transparent business. 
Coffee pricing is a long and complicated story. It's traded on the NY Stock Exchange, and like any commodity traded on the stock market, the price is mostly determined by forces far outside the scope and control of the people purchasing the actual coffee beans (a.k.a. roasters) and even farther from those who produce them (a.k.a. farmers)...notwithstanding the fact that these two groups are arguably the ones whose daily lives are most affected by it.  As producer relations manager of Coop Coffees, Monika Firl, puts it, "these 'mysterious mechanisms' of a distant [stock market price] have only become increasingly decoupled from the day-to-day realities and the needs of the majority of some 25 million farmers and workers around the world, who depend on coffee for their economic survival. And from a farmer's perspective, the direction things are headed is not very encouraging."
When the market price of coffee takes a hit, farmers' incomes don't cover the costs of production (not to mention the cost of living). Farmers are forced to take tremendous risk, going into deep debt in order to get their product out while holding on to hope that higher prices next harvest will off-set the loss. 
When the coffee industry accepts that scenario as the norm, we don't want anything to do with it. Our producer partners deserve better than that, as does the future of the drink we all depend on and love. 
Ultimately, this is what drove our collective decision to buck the trend and stick to a floor price that is much closer to what our farmers need to sustainably produce their coffee. And our partners couldn't agree more: "this is great news for [coffee cooperative] COMSA and for each one of our members; and without a doubt we are grateful to Coop Coffees for this gesture. Finding commercial partners of the caliber of Coop Coffees is not easy; in the list of coffee roasters and importers in the world there are few like them." says COMSA General Manager Rodolfo Peñalba.
Paying high when prices tank is still better business and great coffee can change the world.