From the Single Origin Series: Peru CENFROCAFE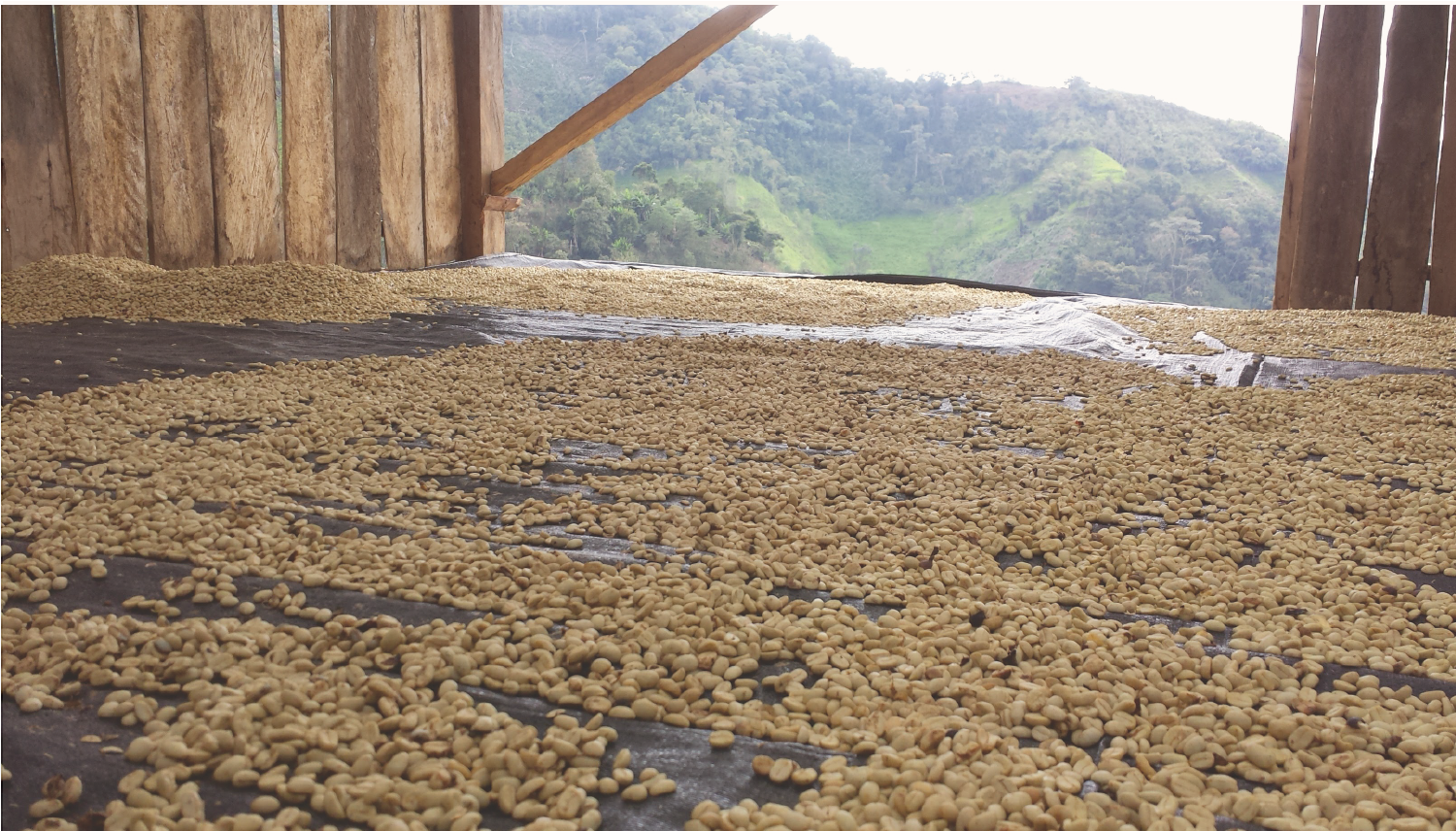 Coffee
Farmer Stories
Single Origin Series
The Peru Huabal honey-processed microlot is made up of a special selection of coffee that comes from a group of 12 farmers within the CENFROCAFE cooperative. This particular lot is honey processed which means once the pulp of the coffee cherry is removed, the mucilage (the sticky, sugary layer that surrounds the coffee bean - hence "honey"!) stays on the bean instead of being washed off as in the typical washed coffee process. This infuses the bean with a notable sweet and honey-like flavour.
As with most microlots, the coffee collected here is the "cream of the crop", carefully selected and meticulously prepared. Farmers like Don Gregorio Cabrera (pictured below) and Wilson Santos proudly contribute their best coffees to this lot knowing that the hard work will pay off with a significantly higher price per pound. In recent years, their cooperative (CENFROCAFE) and buyers like Cooperative Coffees (Equator's own green bean buying co-op) have invested in and worked alongside farmers in quality-related projects such as this one. It truly is a win-win when the buyer (us!) can get a premium quality and fantastically unique coffee and the farmers get better compensation for it! The improved revenue for the farmers results in better access to basic health, education, and other social services.
CENFROCAFE is a secondary-level cooperative (a co-op made of and governed by its member associations) that has been supporting small-scale farmers since 1999. They started with 220 coffee farmers and now work with more than 2,000 farmers who are all members of community-based associations. From technical assistance and quality control workshops for their farmers, to economic and leadership training for the young people in their rural communities, CENFROCAFE is a lifeline for the farmers as well as their communities. They have been a leader in the cooperative movement of Northern Peru, allying themselves with like-minded organizations who work hard to improve the livelihoods and make coffee farming a viable and vibrant business.
Equator has partnered with CENFROCAFE since 2006. It is an honour to roast and bring to the market such a special lot of coffee!
Available exclusively at Equator Cafés on Friday, February 14th 2020.