From the Single Origin Series: Honduras Gerardo Penalba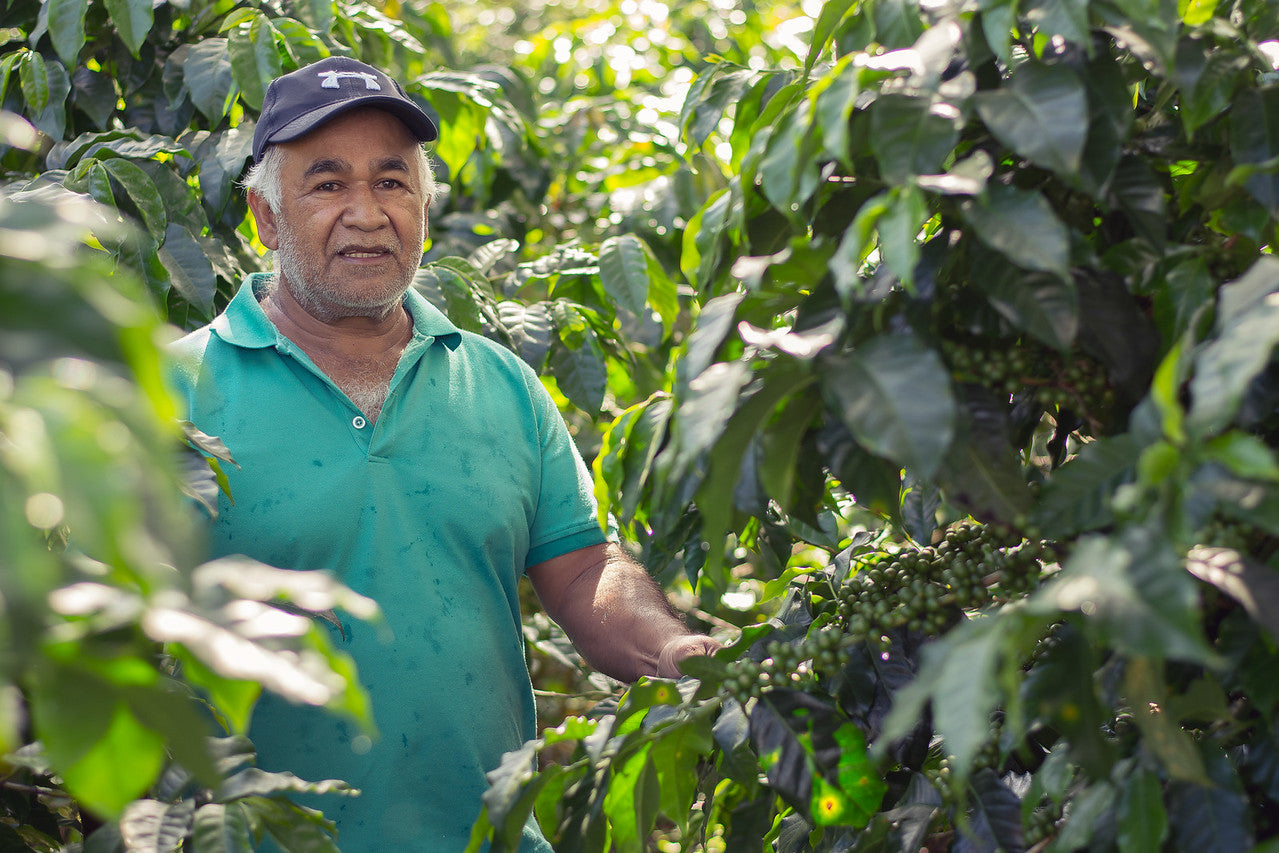 Coffee
Farmer Stories
Single Origin Series
Gerardo Peñalba grew up in coffee. Since he was a small child he would watch his father work the farm and from an early age it became a labour of love for Gerardo. When he came of age and married his wife Fátima Maradiaga, together they undertook the start of a family enterprise, improving their family livelihood and as he became a third generation coffee farmer.
In the year 2002, he began to plant Bourbon, Catuaí, Arábiga and Icatú varieties as well as beginning his farm's transition into organic agriculture. With the support and guidance from COMSA, he started to manufacture his own organic compost as he began to understand the importance of soil health in order to maintain productivity as well as to engage in sustainable and environmental production.
The farm is managed as a family enterprise producing high quality coffee through organic production methods, in order to offer a healthy product to the consumer. The farm is generously fertilized with organic compost twice annually.
To Gerardo and his wife Fátima producing coffee is a family tradition that started almost 100 years ago. As third generation farmers, they continue on a trajectory of excellent quality. Specialty coffee remains at the core of this family enterprise through socially and environmentally sustainable production. They know quality coffee takes patience and a lot of hard work. But to them it is all worth it in order to maintain a family legacy that has provided a livelihood to themselves, their children and grandchildren.
With years of experience, Gerardo now undertakes wet milling on his own farm, which distinguishes him from a majority of COMSA farmers who simply deliver their coffee in cherry form to the centralized wet mill at COMSA. This allows him to have a greater degree of control on his own production, drying his coffee in his own solar dryers on his farm. He has also experimented with alternative milling techniques. In addition to a high quality washed coffee, Gerardo also produces excellent honey and natural coffees.
Purchase this limited edition coffee here.