Equipment Review - Brewers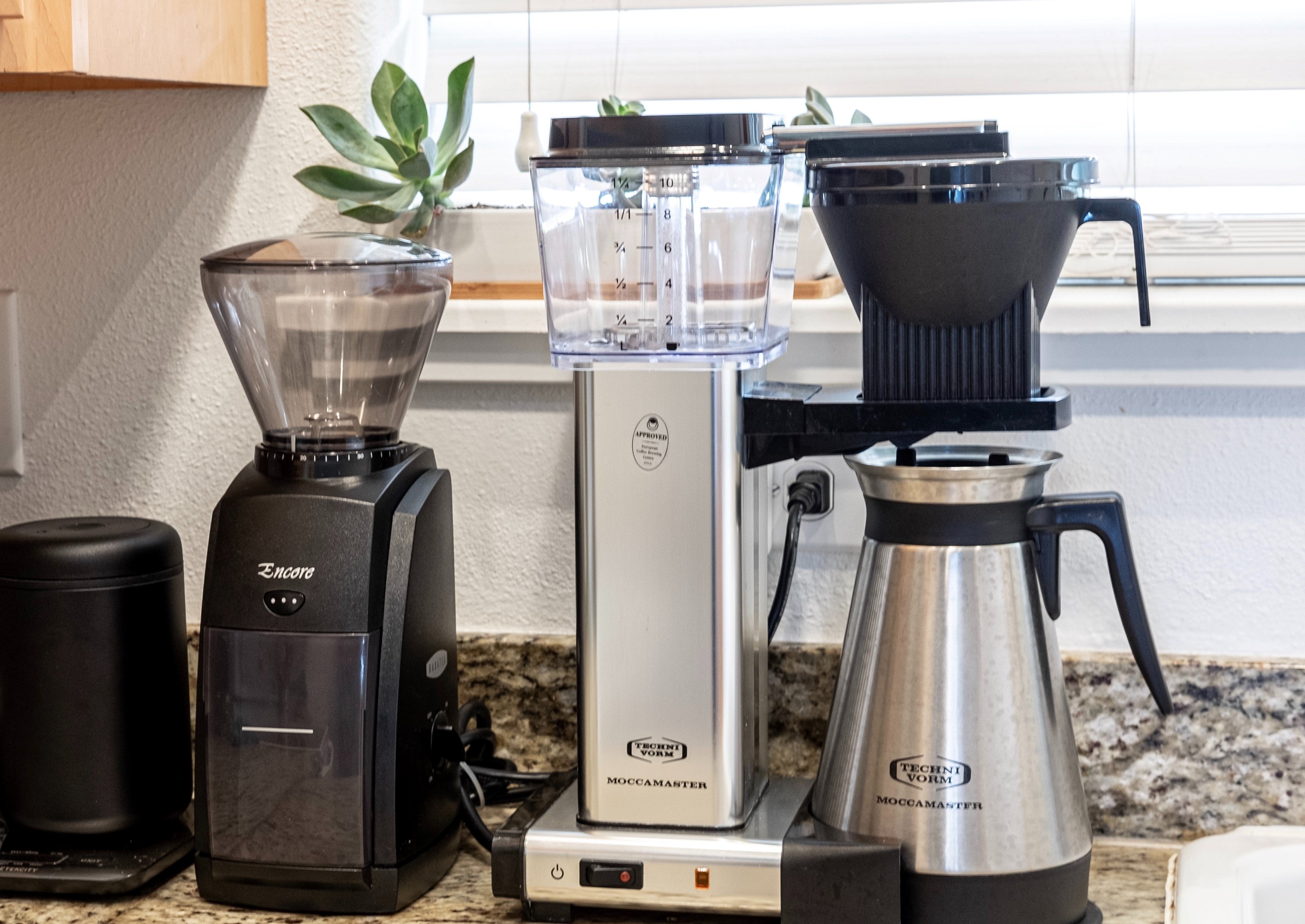 Drip coffee is one of the most common types of brew methods in the world today. From at home use to restaurants and cafes this is a universal technique, that if done with care can produce a great cup. Drip coffee brewers in the past have not been able to mimic the quality found in manually controlled methods; but the brewers we are reviewing today have the potential to produce amazing results with ease and simplicity. Some key components we looked for when choosing which brewers to review was temperature, design, and consistency. 
To begin, you may want to ask yourself the following questions:
What are my non-negotiables when looking for an at home brewer?

How dedicated am I to consistency and quality in my cup of coffee each day?

Do I have a budget that I need to consider?
Budget
This Golden Cup SCA Certified brewer is compact, budget conscious and user friendly. The stainless steel carafe is practical for heat retention and the size is perfect to fit under the cabinet in your kitchen. This brewer is a one touch system, this means that the product is not highly programmable but does still have a pre-infusion option which is important for getting the fullest flavour from your brewer. The heater is a powerful 1500w with temperatures reaching consistently from 195F-205F with a 6 minute brew time. This product only comes with a one year warranty but for the price this may not be something to worry about. 
Mid-Range
The OXO brewer has the most bells and whistles of the three, being fully programmable with both 2-4 and  5-9 cup brew settings. My personal favourite feature is the built in freshness timer to make sure you are getting the best out of your coffee each day. It is lacking the specific pre-infusion option but does work in timed cycles like a pour over acting in a similar manner to the pre-infusion. Something to note is that the brewer is a little bit bigger but what it lacks in compactness it makes up for in consistency. 
High End
The Moccamaster KBT is one of the higher priced brewers on this list praised for its consistency in cup and reliability with a 5 year warranty. This model has a retro design with a stainless steel carafe which we love, and although it is beautiful, its height may not be practical for all kitchens/users. The Moccamaster sadly does not have a pre-infusion setting but you can create the effect manually using what is provided. The brewer reaches temperatures of 196F -205F with a 1400w heater and a 4-6 minute brew time. This brewer will bring you both quality and consistency.
Each of these brewers have the ability to make a fantastic cup of coffee and in the end the differences are more focused on personal preference than major design flaws. Yes, quality can come from the brewer you choose but remember that some of the work is still left up to you. It is just as much about the coffee you put in the machine, the freshness, the way you grind it, and the ratio you brew with. All of these details can be read about on our blog.