New from Equator: Coffee for a Cause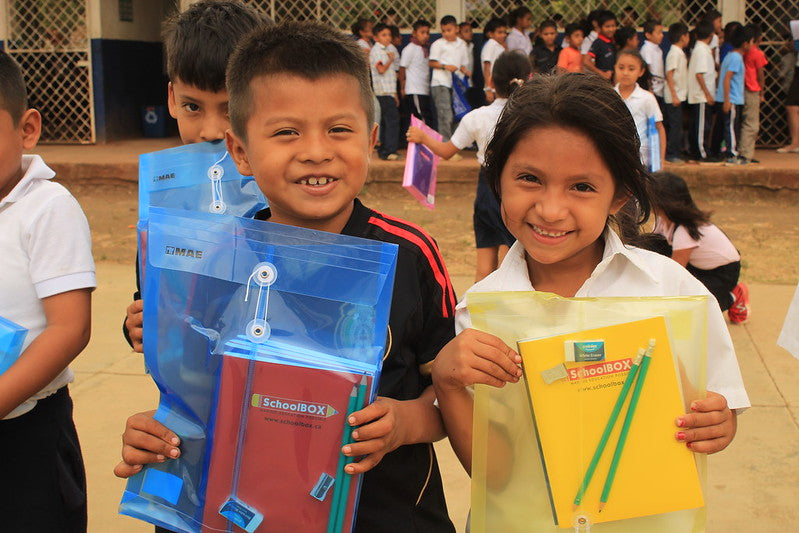 Equator Coffee Roasters' latest series, "Coffee for a Cause" is a new campaign that raises money for a charity or cause whose mission we believe in. It's simple: for each cause-focused coffee released in the series, we donate $5 of every bag sold, to the preselected charity. During the campaign, customers are also welcome to top up their donation at the cafes and online. 
We select our charitable partners based on their fit with our core values. Examples of co-aligned missions include:
Ottawa or Lanark County based

Fighting hunger 

Fighting poverty

Sustainability/ Environmental Stewardship

Human rights

Women's rights

Education
It was natural that the first partner for this campaign be Almonte sweethearts, SchoolBOX. SchoolBOX checks all the boxes: the organization was founded  in Almonte, with locally staffed operations offices in Nicaragua as well as the Canadian North; they make education possible for boys and girls who otherwise would have no chance of going to school;, and they raise awareness for the need for these programs in both the global south and Canada's Indigenous North. To bring this partnership full-circle, we will be roasting 100% Nicaraguan coffee grown in lands directly impacted by SchoolBOX's work. So not only does this coffee raise money for more schools and school supplies in coffee lands (and beyond!), it supports small-scale farmers by paying above Fairtrade premiums, allowing the farmer cooperative, PROCOCER to continue to invest in its community  
About SchoolBOX:
SchoolBOX is committed to 'Making Education Possible' around the world. Since our founder Tom Affleck handed out a notebook and a pencil to two little girls in Nicaragua, we have been focused on empowering children to break the cycle of poverty by getting an education. Through our various programs, we are aiding teachers and empowering thousands of students to get a basic education.

We are working in Nicaragua and the Indigenous North of Canada to reduce barriers to education in a sustainable and cost-effective manner.
Coffee for a Cause was born out of a passion for coffee and community. For our very first Coffee for a Cause we hope to raise $2000. Can you help us reach our goal? Buy the coffee now and donate what you can!