Artist Series: Fall with Anya Johnson Poon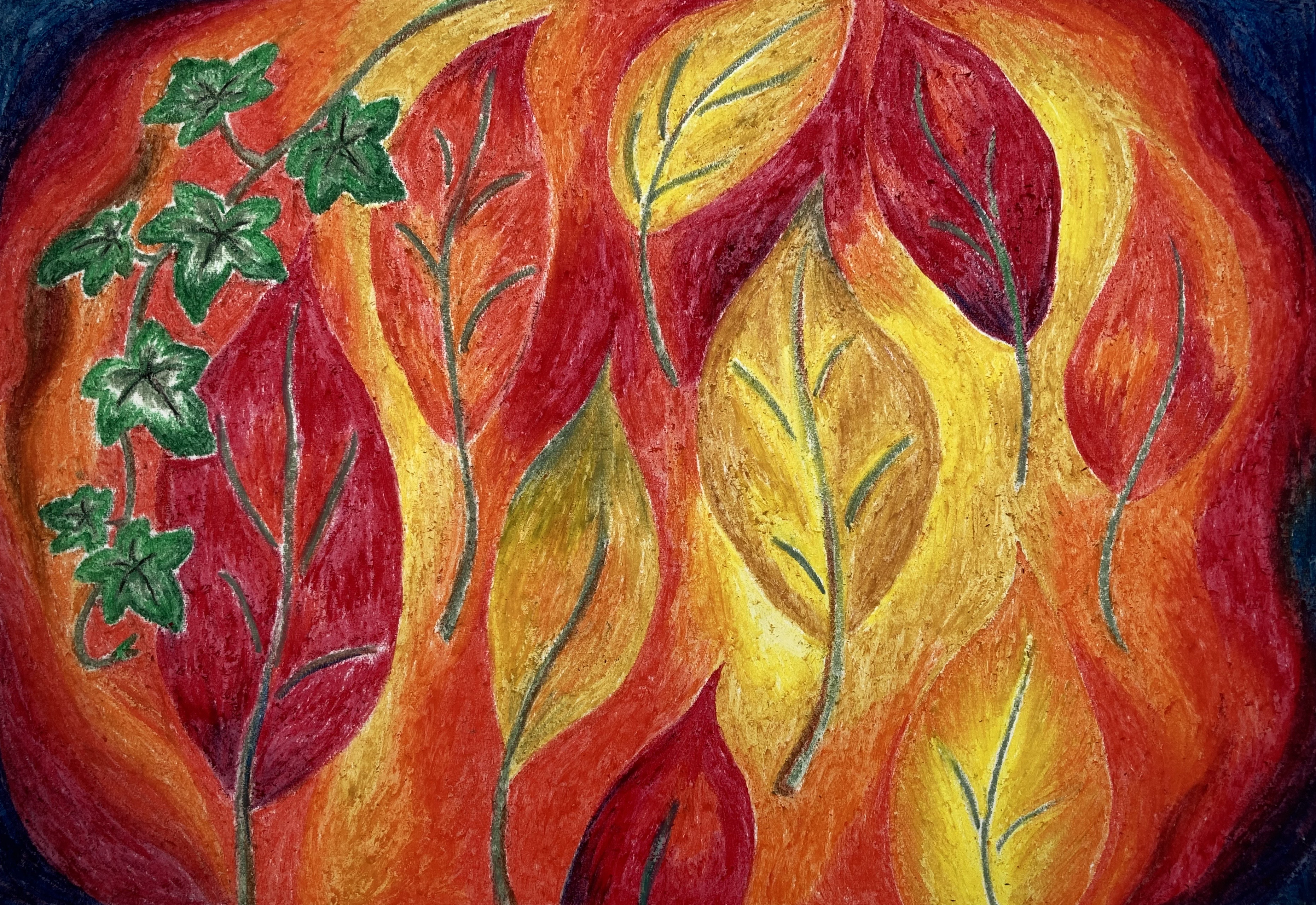 Coffee
Community
Seasonal Coffee Artist Series
The latest coffee release from Equator Coffee Roasters is the Fall Seasonal, formerly known as Harvest Roast. The artwork adorning the bag is brought to you by our very own Anya Johnson Poon. You may recognize her from both the NAC café and Equator Westboro. 
When she isn't studying and slinging espresso, Anya spends her time travelling. On a trip to Australia, which she describes as the birthplace of third wave coffee culture, she spent a lot of time trying to find Melbourne's best coffee shop. This trip instilled a love of coffee in Anya. With a previous job at Stella Luna, a gelato café in Ottawa, Anya reflected on her admiration of artisans and makers who really hone their craft. Anya describes herself as a very hands-on person, crafty, a DIY-er who likes to do things and make products she can use and remain self-sufficient. She appreciates when people have honed their skills, especially those that are not necessarily modern, like wood-working and textiles.
Anya first learned about Equator Coffee when visiting Almonte with her family. Her Grandfather built a log cabin in our little town, making the road trip from Westboro to Almonte a family-favourite and common occurrence. Shortly after Anya discovered Equator, the beloved Westboro café opened its doors. Anya visited and had an Espresso Milkshake, and that sealed the deal - she was going to pursue a job as a barista. Because she was able to speak French, she was transferred to our NAC cafe, for which she couldn't be happier. She loves the atmosphere, the beautiful space, and the team that's more like family.
Anya attended Canterbury Highschool (a high school in Ottawa that specializes in the arts) in the Visual Arts program. This encouraged her to run the gambit of artistic mediums and different forms of expression. This included everything from traditional styles like life-drawing and sketching, to print-making, ceramics, acid etching, and even Raku, a Japanese-style of firing and glazing ceramics. Today, Anya still prefers sketching and line drawing as a pencil and sketch pad are so portable. 
The call was for something fall-themed and Anya delivered. "Living in Canada, we get these amazing, distinct seasons, that is really quite unique. In my experience travelling, I've come to realize that you can't take that for granted, as I always did. [For this piece] it was more about capturing the essence of what makes Fall so wonderful, which is coziness, warmth, and settling down from the excitement of summer." While Anya sees her idea as "pretty run of the mill", what was more important to her was a really bright palette, rich in colour but [feels] warm.  She went with oil pastels for their vivacious colour. 
"My perfect Autumn day is a warm, sunny afternoon but it's a little crisp… spending the day in the Gatineau Hills, something that makes [living in] Ottawa amazing, and standing among the trees when they look like they're on fire, it's incredible. It's unlike anything else. We're so lucky to have that here, it just doesn't exist in other parts of the world." We both sat and imagined the warm sun on our chilly faces, sitting on a rock at one of Gatineau Park's many look-out points, sipping coffee that was hiked to the top in a thermos. Who doesn't love a Canadian fall?!
The Seasonal Coffee Artist Series invites local talent to be featured on bags of Equator Coffee. Changing with every season, each limited edition coffee blend label will feature the season-related art of one artist or designer selected by Equator from the diverse communities connected to our coffee. Inquiries regarding submissions can be sent to outreach@equator.ca