Equator Coffee Set To Take On Quitters in Stittsville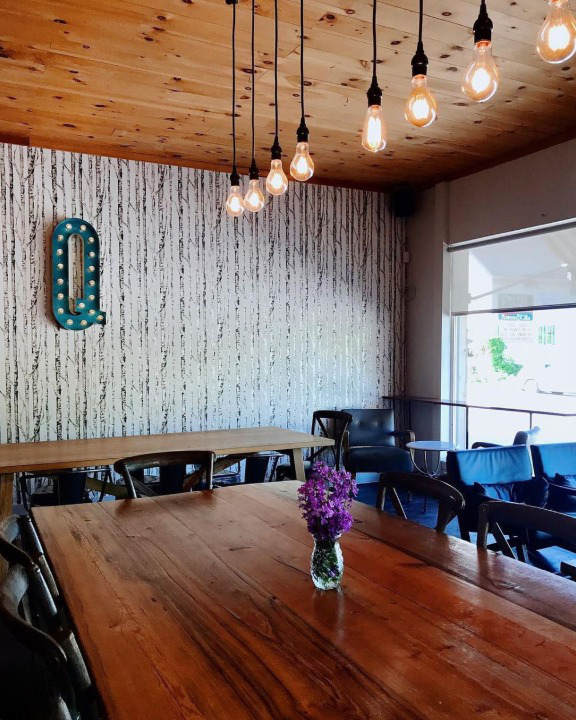 STITTSVILLE - After seven years building Quitters Coffee on the outskirts of Ottawa, musician Kathleen Edwards is hanging up her apron and returning to the stage. Edwards surprised the music industry in 2014 by announcing that she was taking a break from music to open the amusingly named Quitters. Now she's handing her brewers over to Equator.
"I am so proud of the Quitters community and the role I played in building it. It's been an incredibly important part of my life and the source of so much happiness. Music has been calling me again and it's time to put the shop in the hands of good people who will care for it and help it grow," said Edwards.
Edwards divided her time during the pandemic balancing the peculiar demands of running a retail business during lockdowns while navigating the uncharted realities of launching a new album in an almost nonexistent touring environment. 
"People thought Quitters was an ironic name. That was nothing compared to launching 'Total Freedom' during a pandemic," quipped Edwards. "As the months passed it became clear to me that getting back into music would mean having to make a choice."
This past December Edwards chose music but she wanted to find a buyer for Quitters whom she felt would apply the same amount of love to her shop as she had. She called the President of Equator Coffee, Craig Hall.
"We're thrilled to be taking over where Kathleen left off and we're excited to bring the Equator name to Stittsville," said Hall.
Equator already has coffee shops in Westboro, at the National Arts Centre, and a roastery and coffee shop in Almonte. Stittsville will be the fourth location for the growing local brand.
"My wife Amber and I founded Equator in 1998 with the goal of building a strong, sustainable community of coffee lovers that would equally benefit our customers, our staff, and the growers of our coffee. That's the 'equator' in our brand and that's how we've successfully operated for more than twenty years. We can't wait to welcome the Quitters staff and their customers to the Equator family." said Hall.
Equator Coffee will open its doors in the Quitters location at 1523 Main st. in Stittsville the week of March 7th.
Equator Coffee: info@equator.ca
Quitters Coffee: quitterscoffee@gmail.com