Almonte Friendship Series - A little town where BIG things happen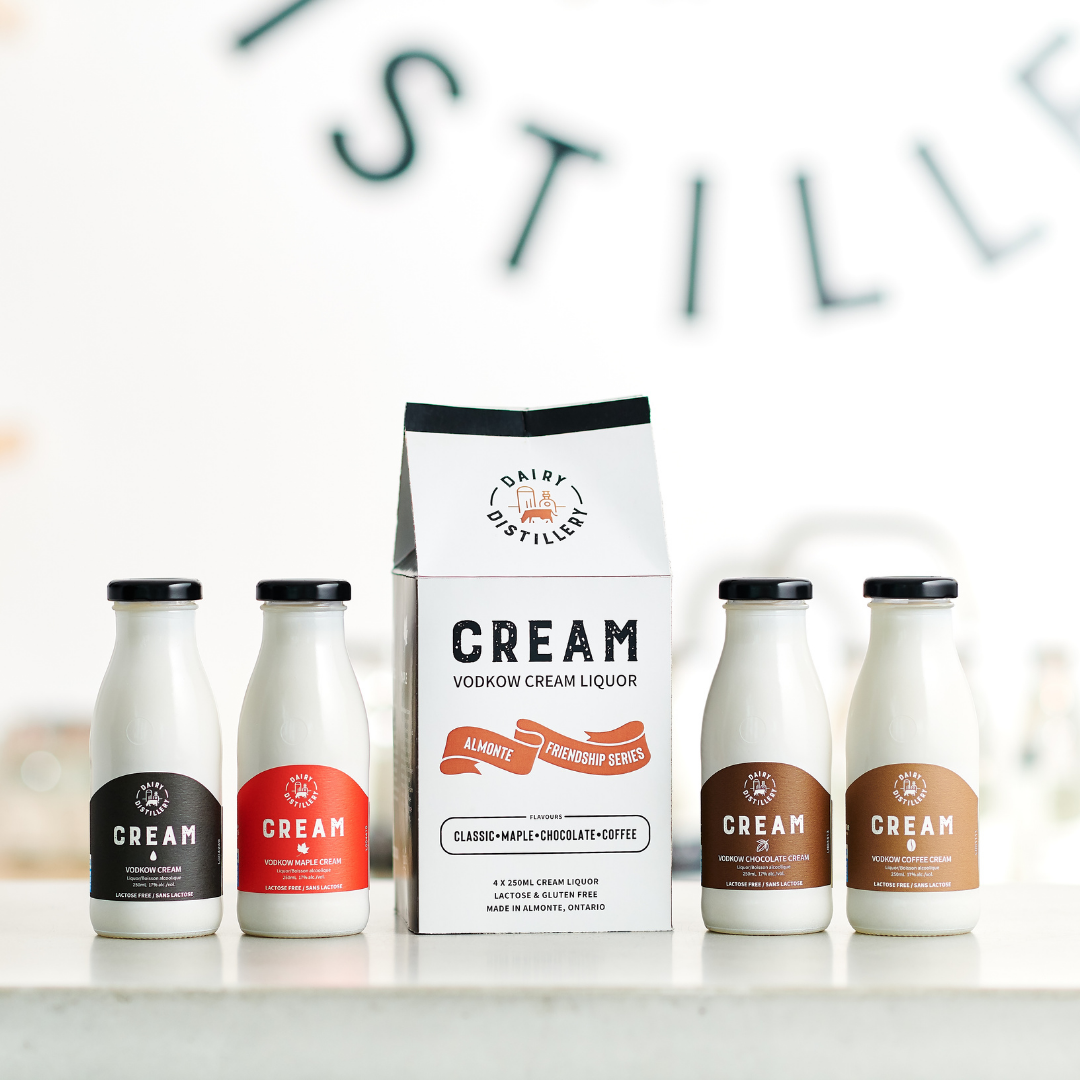 Almonte Friendship Series - A little town where BIG things happen
"Almonte is truly the friendly town. When we put down roots here, we were touched by the show of support from residents and local businesses. We were embraced by local makers like Equator Coffee, Hummingbird Chocolate and Fulton's Maple Syrup. To celebrate these friendships, we've created the "Almonte Friendship Series" - a collection of Vodkow Cream liquors each featuring our friends' world class products." - Dairy Distillery 
Equator Coffee Roasters couldn't be more thrilled to participate in the Friendship Series, but moreover, to have friends like Dairy Distillery, Hummingbird Chocolate, and Fulton's maple syrup all within a stone's-throw of our roastery. 
"We are just thrilled with the collaboration with Vodkow, Equator, Hummingbird, and Fulton's maple syrup. They're all like minded people and it's been a fun collaboration." - Craig Hall
We provided Dairy Distillery with cold brew, a concentrate made by steeping our Outlier coffee blend  in cold water for up to 24 hours, to blend with their delectable Vodkow cream. After some back and forth, recipe-tweaking, and many taste-tests, what came out of the distillery was a dangerously moreish, perfectly sweetened, coffee cream liquor. 
"I have a sample of the collaboration project between Vodkow and Equator Coffee. What I taste first is cream, it covers your mouth so that's a familiar flavour, then the coffee, then the finish is just a tingle in your throat that is evidence of the Vodkow. It's smooth and you can taste those distinctive elements. Let me try it again." Said Craig, as he took another sip.
You can purchase the Friendship Series by Dairy Distilleries at the Equator Roastery in Almonte and our Westboro café.
You can learn about Dairy Distillery and their ground breaking vodka at www.dairydistillery.com/. 
Vodkow Cream Almonte Friendship Series Documentary from Dairy Distillery on Vimeo.